MLB The Show 20
MLB The Show 20 Preview: Franchise Mode, Real Minor League Rosters and Road to the Show Twitch Stream Highlights
It's been years since franchise mode has received any major additions, and while the under-the-hood improvements may continue to be lacking, having full minor league rosters on day one is going to be huge, especially for those outside the Operation Sports ecosystem. In addition to a rebrand feature with some modicum of relocation to it, let's get to all the highlights from the Road to the Show and franchise mode streams.
Franchise Mode Changes
Folks have been begging for a relocation system in MLB The Show for the entire PS4 generation, and it is finally here — kind of. New to MLB The Show 20, you will be able to customize anywhere between 1-30 teams in franchise mode, making the experience quite personalized. The new feature will mirror create-a-team aspects from Diamond Dynasty. These include custom logos, custom uniforms, custom team names and cities, as well as the ability to "relocate" your team to any one of the 60 stadiums already featured in the game. In other words, you will be able to import one team or create a whole fictionalized league — or even re-create an old year in MLB history, which could be somewhat similar to something some folks already do in Out of the Park Baseball.
There will also be 12 cities — they did not name them — that will also apply to the concept of relocation. There was no mention of any sort of generic stadium editor, stadium creator, or even a mention of new generic MLB stadiums in the game. These things were never promised, but obviously many folks were hoping to hear about them. You will be able to rebrand your team before the season begins or during the offseason. From there, you can also export and import your rebranded teams.
With that in mind, it also remains to be seen how much your custom team colors and logo will be baked into pre-existing ballparks.
When relocating a team, hundreds of audio cues have been incorporated to allow a feel of complete authenticity. Hit your organization's first home run? Matt Vasgersian will highlight it. Win your first game as a new team? Expect the achievement to be honored and treated as such. There will even by unique commentary built into the game for the 12 specific cities that have pre-existing real-life storylines requiring dialogue.
Real Minor League Rosters
Real minor league rosters have been catching a lot of headlines over the past week as San Diego Studio has been teasing the new feature — it certainly was not a letdown.
New this season, with the help of longtime OS'er Scott Spindler (RidinRosters) and his team, over 1,500 authentic minor league players will grace the launch version of MLB The Show 20. Over 100 of those prospects received face scans, as well as unique batting stances, pitching deliveries, and in some cases, impeccable equipment portrayals. These minor league players will come with their very own unique audio quips and cues to ensure storylines are felt as you promote your top prospects up the ladder.
It remains to be seen exactly how San Diego Studio received clearance to use these players' likenesses, but from this chair, it would make sense they're leaning on a pre-existing partnership between the National Association of Professional Baseball Leagues (NAPBL), better known as Minor League Baseball and MLB Advanced Media. This allows the digital rights of all minor league players to be used by MLB, thus, creating an umbrella over to MLB's partnership with Sony. However, we're still awaiting final confirmation on this so we will update this piece accordingly when we hear more.

Minor league rosters have been an undertaking "10 years in the making," according to Nick Livingston, a developer for San Diego Studio. The team at has been in contact with OS'ers Knight and now RidinRosters to help make the project a reality.
Elsewhere, MLB The Show 20 will incorporate all of the new rule changes being implemented in Major League Baseball this season. This includes:
26-man rosters (28 after September 1)
3-batter minimum for pitchers
Waiver trades have been removed
10-day IL for position players and 15-day IL stints for pitchers
Two-way players
Two-way players is especially important as it all but guarantees the ability to pitch and hit with guys like Shohei Ohtani and Brendan McKay on a regular basis this season. That was extremely difficult to achieve in last year's iteration. The organization limit is still capped at 90 players, so this means Single A will now have 12 slots rather than 15. There was no mentions about Single A players/rosters in general in the stream.
Of course, there was also no mention of things like roster logic, trade logic, rotating interleague schedules, player progression tweaks, bullpen management improvements and so on. Since these things were not mentioned in any capacity, we have to assume they mostly went untouched, which stings. Again, nothing was promised, but it would be nice to be able to expect things like this every year for franchise mode whether or not the mode is a focus. The developers could of course still have more details for us outside a rushed stream like this, but we would not bank on it at this juncture.
Diamond Dynasty
On the Diamond Dynasty side, a new series of cards highlighting top prospects will be available on day one. These cards will not be end-game cards (99 overalls), but they'll certainly add a level of fun and excitement not seen previously. All 30 teams will be represented right out of the gates with new prospect cards in Diamond Dynasty.
This year's game will include 25 new bat skins, 35 new audio chimes and 30 new bat slam home run celebrations.
Road To The Show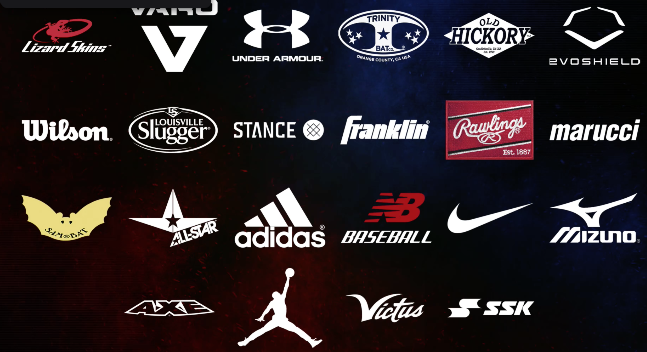 About 90 percent of the Road to the Show improvements had already been posted in various videos and news leading up this stream, so that's why we're mostly leaving it out. You can see above all the brands now in The Show. In addition, one little tidbit is that you will be able to get equipment from some of the dynamic challenges. There looks like there's quite a lot of good stuff here for RttS, just not much new stuff came from the stream itself.
Miscellaneous
Also, a couple new legends were introduced today. Washington State University great John Olerud, a first baseman, will be making his legend debut (also a Toronto Blue Jay, I suppose). The other new legend shown was Orioles stud second baseman Brian Roberts.
Next week, San Diego Studio will show off some of the best players at their respective positions, a players rankings show if you will. We'll have full coverage, as usual.