FIFA 19
FIFA 19 Review: A Must Buy Game of Football
Fresh off the World Cup and with the European campaigns in full swing, FIFA 19 releases with a targeted focus on gameplay. With no major changes to career mode, the developers over at EA Canada have huddled up and produced a game that on the surface appears like FIFA 18, but scratch that surface and you'll soon find yourself having to rethink your approach to FIFA.
Gameplay
Attackin

g
Thanks in large part to the new tactical options at your fingertips (more on those later), attacking has never felt so rewarding. The FIFA franchise has slowly been building towards a more realistic pace of play, and in FIFA 19 it gets it mostly right. Patient play pays off as your teammate AI uses intelligence to move into spaces, whether it be out wide or in between the lines. Fullbacks are capable of making overlapping runs forward providing enough width to stretch back lines, or conversely underlapping taking central defenders with them and providing you with more time on the ball.
Dribbling is just about right as players like Neymar and Eden Hazard feel very dangerous on the ball and are capable of pulling off feints with just a flick of the left stick. Some of the new flicks and touches now implemented through the new "Active Touch System" really come off in a realistic manner, particularly some of the new animations used to control passes in tight spaces. The CPU will also use some of these tricks, but in general, will take the less risky option as opposed to trying to take your defender on 1-on-1. This is one area where EA really needs to step it up. Players like Messi, Mbappe and Leroy Sane are adept at beating defenders, and at times in FIFA 19 they feel a tad generic. Skill traits should aid in this area, but as of right now they seem to be less influential when equipped by CPU players.
Passing can also be hit or miss. Passing blindly to a teammate while facing the wrong direction will result in a less accurate pass, but in general the default pass speed is too fast and the variety of ground passes is lacking as most passes roll smoothly along the grass no matter if you're playing with Pep's Manchester City or League 2's Yeovill Town. The CPU does a good job of varying their passes and not spamming the driven pass, which results in believable passing percentages. They also do a great job of varying their crosses from low driven crosses to lofted aerial attacks.
Shooting has been refined with more importance placed upon foot dominance. Shooting on your weaker foot results in less power and accuracy but there are times, mainly due to inconsistent or odd animations, where your body position doesn't matter as much as it should. There are other times where these animations will result in you shooting on a foot you didn't want to. Thankfully, when it comes to the AI, they will shoot from distance and alternate between power and finesse, testing your keeper at will. Headers are another area of concern as the velocity you can generate from a header doesn't match the heading animation. What results is powerful headers from standstill positions and flicks where it seems at times FIFA 19 suffers from having too much animation freedom. Set pieces remain unchanged from FIFA 18, and they are one area that could use a return to the old days where you could create custom set pieces. Lastly on attacking, the new timed shooting feature, which initially gave me some worry, isn't as exploitable as I feared. Timing it right means your placement and power will be better, as it should, but doesn't result in automatic goals. On semi-assisted shooting I've still managed to put shots off target despite timing the shot right.
Defending
In order for a sports game to excel there must be balance. For every step over there must be a well timed challenge, and FIFA gets the defensive side of the game mostly right. AI teammate positioning is solid apart from the occasional moment where your fullback will tuck inside too much leaving space on the flanks (this can most likely be remedied through tactics and/or sliders), and ultimately exposing themselves to overlapping runs or a quick one-two interchange. Teammates will throw themselves in front of shots, close down passing lanes and mark attackers tightly when the situation calls for it. Because of the enhanced tactical system, you're able to get numbers back on defense and become a tight compact unit. Physical challenges and the improved way your AI teammates react to 50/50 balls mean you no longer feel cheated by overcoming attacks, especially on crosses as your teammates will position themselves to attack headers.
Utilizing the new tactics system, you can choose your defenders to close down on poor first touches and customize your formations with regards to "Defensive" or "Ultra Defensive" settings. Tackling, in particular standing challenges, have been improved upon thanks in large part to an improved collision system and enhanced reaction times. Dispossession sometimes results in a 50/50 challenge, and because you can react faster more tackles and opportunities to counter will ensue. The downside of better defending seems to be a lack of fouls. While they're in the game, occasionally the official will miss an easy call, or worse the CPU will not put in a reckless standing challenge, instead opting for a passive way of defending.
Keepers, your last line of defense, are as good out of the box as they've ever been. Double saves, covering the near post, and dealing with crosses are handled fairly well, as are the howlers — such as your keeper missing a punch only to see a header by the opposition find the back of the net.

Game Modes
Career Mode
Sadly, wholesale career mode changes weren't in the cards for us offline players this year. Instead, EA chose to tweak minor tasks within the mode to make a more realistic experience. Youth team management is improved as you can now find kids with good physical stats and attributes. It's not all good with youth players as the new generic faces look too old for supposed 15 and 16 year olds. The transfer market is improved as well, specifically when it comes to AI roster management. In a test sim, I saw Liverpool sell off two midfielders (Gini Wijnaldum and Milner) and replace them with two better midfielders. Also, it seems as if the CPU no longer stacks players from the same position, meaning you won't see Manchester United with 10 strikers on their roster. Test sims also produced realistic table results as Man City, Man United, Arsenal, Liverpool, Chelsea, and Spurs perennially fight for top four spots, while the likes of PSG, Bayern and Juventus dominate their domestic leagues.
With the newly acquired Champions League licenses, you will see more cutscenes and added focus on it. Transfer fees, release clauses, and club budgets are all in tune and as realistic as you can get given the crazy transfer fees we see nowadays. The club boards also seem a bit more realistic with their objectives and will allocate more transfer funds next year if you qualify for the Champions League. Transferring/Loaning out players is also improved as it's fairly easy to find loans for your youngsters, and even veterans like Victor Moses who asked me to go out on loan right before the January window opened. Overall, career mode is still a fun experience, but in order for the game to progress there needs to be a concerted effort to enhancing this mode to its fullest potential.
Ultimate Team
The bread and butter of FIFA's global dominance, Ultimate Team, is back and is as robust as ever with the introduction of "Division Rivals" where you compete with players of a similar skill level (your Division) to earn weekly rewards that escalate as your skill level/ranking increases. Once you accumulate enough rewards, you can enter into Weekend Leagues and even the FUT Champions League edition. With a dedicated companion web app and some new FUT Legends like Cruyff and Rivaldo available, fans of the mode can enjoy the plethora of challenges within the mode, including playing versus randoms, friends, or the CPU in order to rack up coins and rewards. Detractors of the mode should really give it a go as it's really well thought out, and it's much more difficult building a great squad immediately after release than in PES' MyClub. Add in the new tactical features with gameplay that at release have no major exploits, and you have the potential for the best Ultimate Team experience to date. Lastly, there is a new "Champions Channel" that allows you to watch highlights from the Top 100 players to gauge how the best are faring. While it wasn't active at the time of this early release, the interactive feature is a great step towards immersion.
Online – Pro Clubs, Online Seasons, Friendlies
The same modes that have become FIFA staples over the years return, and are largely unchanged apart from a few tweaks here and there to the menus and stats accumulation. While there aren't too many folks playing these modes during this early access, there are no indications that the online infrastructure and experience will suffer as it's been a real strong point for the series over the past few iterations.
Exhibition Modes
The biggest change comes to the Kickoff mode with new stats tracking and kickoff modes available. Detailed analytics are now tracked and linked to your profile, allowing for you take and track your stats anywhere. New sub-modes within Kickoff are also available, featuring drop-in Champions League matches, the ability to play any Cup Final, and a new survival mode where a player is randomly dropped from your squad every time you score. Additionally, "House Rules" can be selected allowing you to choose rules, such as only header and volley goals are allowed, or a "No Rules" mode where it's no-holds barred letting you get away with bloody murder. Gimmicky? Perhaps, but there's fun to be had, and besides, who doesn't like options?
The Journey
Back for its third iteration, the Journey has really improved from a cheesy RPG-based mode into a fun multi-character playthrough. With three characters available, you're now able to take different paths with Danny Williams and Kim Hunter accompanying Alex Hunter. While I have only completed Chapter 1, my experience so far has been fun as I've cycled through all players and advanced their careers taking them into the start of the new season with the club/country, navigating a preseason that takes you to Tokyo and US Women's World Cup qualifying. Without ruining too much of the experience, the mode picks up where it left off from in FIFA 18, and is an excellent distraction from Career Mode or Ultimate Team as there are some cool cameos from some of EA's other partner athletes.
Presentation/Graphics/Licensing/Tactics
If there's one area that sets FIFA apart from its competition it's the presentation. Boasting authentic broadcast packages in the English Premier League, Spain's La Liga, Germany's Bundesliga, and France's Ligue One, EA really embraces a deep immersion when playing in one of these leagues. New commentators Derrick Rae and Lee Dixon really have a better chemistry and maybe it's just the new lines, but early on they seem to follow the flow of the match much better and break up the repetitiveness that comes from Martin Tyler and company. Stat overlays are frequent and relevant, and even the menus have been enhanced some, although they seem a little big laggy when navigating through them at times.
Graphically, the game is superb as EA has stepped up the face scans, stadium renders and crowd visuals. While the player renders are still a bit more cartoonish than PES', players react with new facial animations when they're hit with the ball or get into physical altercations. The default camera, which is zoomed out, doesn't do the game proper justice at showing off the texture upgrades and kit details, which are outstanding this year.
With a firm grip on the major licenses, EA has taken it one step forward by adding the official UEFA Champions and Europa League package, and more authentic La Liga stadiums to go along with all 20 EPL stadiums and a handful of English Championship stadiums. Also new for '19 is Dortmund's Signal Iduna Park as it jumped ship from PES. Apart from that, the Chinese Super League is there, Italy's Serie A is fully licensed, and the Argentinian League is new for '19. In addition, clubs such as Spartak Moscow, CSKA Moscow, and Lokomotiv Moscow (to name a few) are in the game. However, the Brazilian league, a hot spot for talent, is all generic as is the national team, which presents a worrisome trend in that there are far too few fully licensed national sides, which makes World Cup Qualifying an unfulfilling quest.
Beyond the licensing, for my money, there's no more important change to FIFA 19 than the new enhanced tactical system. With so many new options at your fingertips, you're now able to set up five sets of tactics with the flexibility to change between formations, instructions, and more as you cycle between Ultra Defensive and Ultra Attacking mindsets. Dig deeper, and you're now able to also adjust a few more options on the fly such as getting your fullbacks to bomb forward or calling up an extra striker when chasing a goal late. With an interactive guide displaying how the tactics work, it's easier than ever to interpret and set your side up for success.
When news of this new system leaked, the immediate question that came to mind was "is the CPU going to use this?" and for the most part it does. Even though the AI is not tied to a specific manager, the CPU will chase a result and hunker down in defense trying to preserve a lead. Despite this, it appears that the majority of teams are not set up with notable differences between their "Balanced" formation and "Attacking" so custom team projects undertaken by the community should add some more realism for career mode players. Despite this, the new tactical system adds a key sim element across all modes.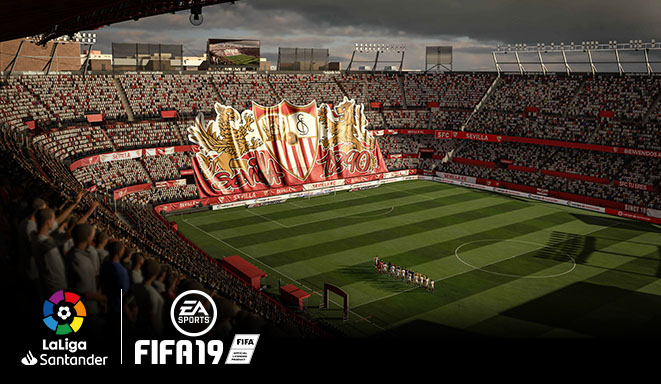 Final Thoughts
Out of the box, FIFA 19 is the best footy game since FIFA 16 (before it was patched to smithereens). With balanced gameplay, unmatched presentation, and a plethora or modes to keep you busy all year long, FIFA 19 is definitely a must buy for the casual and hardcore soccer fans.