The long-standing rumors of PES 2021 being a Season Update have finally been confirmed. This is a bold move by Konami to make a PES 2021 Season Update rather than a full-blown sequel, especially considering that their rival EA Sports have the majority of the footy market and possess the kind of deep pockets to seamlessly transition into the next generation of consoles. Let's examine how this move could play out.
PES 2021 Season Update
Sports gamers have been screaming for longer development cycles for quite some time now. Take a look around the OS forums when sports games are released you'll often see these sort of things:
"It's just 2019.5"

"It's basically a roster update"
While there's some truth to these phrases, the pressure to appease stakeholders and generate yearly revenue means that sports games are often rushed in hopes of meeting release deadlines. As sports games become more complex, too often these days they are released with crippling bugs, release-day omissions (PES 2018 releasing without updated rosters for example), and other issues that frustrate the initial experience with a new game.
Well, a lot of us are getting our wish with PES 2021, which has been confirmed to be a Season Update. Now, what that precisely means is yet to be determined, but one thing we do know, the expectations for next-gen PES will be through the roof, and if Konami don't deliver they could be digging their own grave.
When the rumors about this decision first started spreading, I was firmly in the camp that this wouldn't work. In its current state, patched to hell, PES 2020 isn't good enough to play for another calendar year. Data Pack updates throughout the course of the year have caused the gameplay to regress with several issues that seemed to be remedied (player awareness in Data Pack 4) rearing their ugly heads again.
Despite Konami being a major video game publisher, I immediately thought that FIFA would use this "extra" year to broaden the gap, whether it be through license acquisition domination or perhaps getting their vision down and honing in on the kind of gameplay they want to make as opposed to trying to appease the entire FIFA community.
However, as I began thinking more about the current state of PES I changed my mind. Simply put, PES needs two years to right the ship and get back to PES fundamentals, which is fun gameplay that mimics real life soccer through moments of magic and attention to detail.
The Last Next-Gen Transition
Somewhere during the transition from PS2/Xbox to the PS3/Xbox 360, PES lost its way. While they tinkered with features no one asked for (magic boots come to mind), PES struggled to adapt to the new technology and a changing video game landscape (online gaming). Fast forward to when PES transitioned to the next generation of consoles (PS4/XB1) and Konami once again struggled with the tech. The foundation and fundamentals, which were outside of the box in PS4, were quickly cast aside as PES 2015 and beyond sacrificed simulation for fast-paced and wide open footy.
All the hard work that was put into PES 2014 also included post-release support just about up until PES 2015 was released. Then all of that was gone as Konami sat out the transition year (2014) while EA made FIFA 14 available on the PS3/Xbox 360 and PS4/XB1. This also left a lot of gamers who had migrated to the next set of consoles without a PES game until 2015.
After PES did appear, the Fox Engine that was so wildly loved for all its fame in the Metal Gear series struggled to say the least as well. While there's no saying what will come with the Unreal Engine, taking a year off to right the ship is the right thing to do. Will sales suffer? Probably, but the amount of non-footy fans who have supported this move by Konami suggests to me that this is indeed a smart move.
So What Happens With The PES 2021 Season Update?
Despite this, there are still some major questions to ask. First and foremost, how much will PES 2021 cost? Any price above $40 would almost certainly be met with backlash for a game that could be nothing more than a roster update. Well, per PES' Global Brand Manager Adam Bhatti, the price for PES 2021 will start at 24.99 (SBP = roughly $31.50).
RRP £24.99 in U.K, with additional cost for club edtion. Website should be out soon/now, all info there 👍 https://t.co/BEYscxRHL9

— Adam Bhatti (@Adam_Bhatti) July 16, 2020
We have some ideas what will be there, but will they use the year to collect feedback and apply minor updates through Data Packs? They used this approach with PES 2020, and while the impact on gameplay has been mostly negative, the post-release support has been a positive. Hopefully, Konami will take this time to dust off its PES Facebook page, a place where Konami initially collected feedback for PES 2020 before ghosting the community.
As a community, we must contribute constructive feedback and rely on Konami to slip one past the keeper. This is an important time for Konami to reconnect with the community and let the community help build the game, a game that Konami relies on the community to mod (PC mods, Option Files, etc.) in order to enhance. Allowing the community to feel as if it's helping to build a game that it wants is a surefire way to win over the hearts of disenfranchised PES fans.
Transparency, perhaps a cultural difference, also needs to occur. No longer acceptable are the patch notes that say, "other minor tweaks to the gameplay experience have been enhanced." What we need and want is something similar to FIFA's Pitch Notes series with detailed patch notes when they are released. Keeping these changes behind closed doors only breeds speculation and worst-case, placebo changes that make it hard for casual fans to notice.
With the extra development cycle, what kind of changes to modes and online play will we see? It's no secret that PES' rebranding last year to eFootball PES 2020 was met with speculation that Konami, like a lot of sports games developers, would be gearing their games towards online play. But despite the name change, Konami's online experience in 2020 was poor. I won't bore you with the details as I've already gone through the motions here, but if PES 2022 releases with the same poor online infrastructure as well as the same ol' Master League, fans will be up in arms. Don't get me wrong, it's all about gameplay but the entire package needs to better and should be better in next-gen PES 2022.
Bottom Line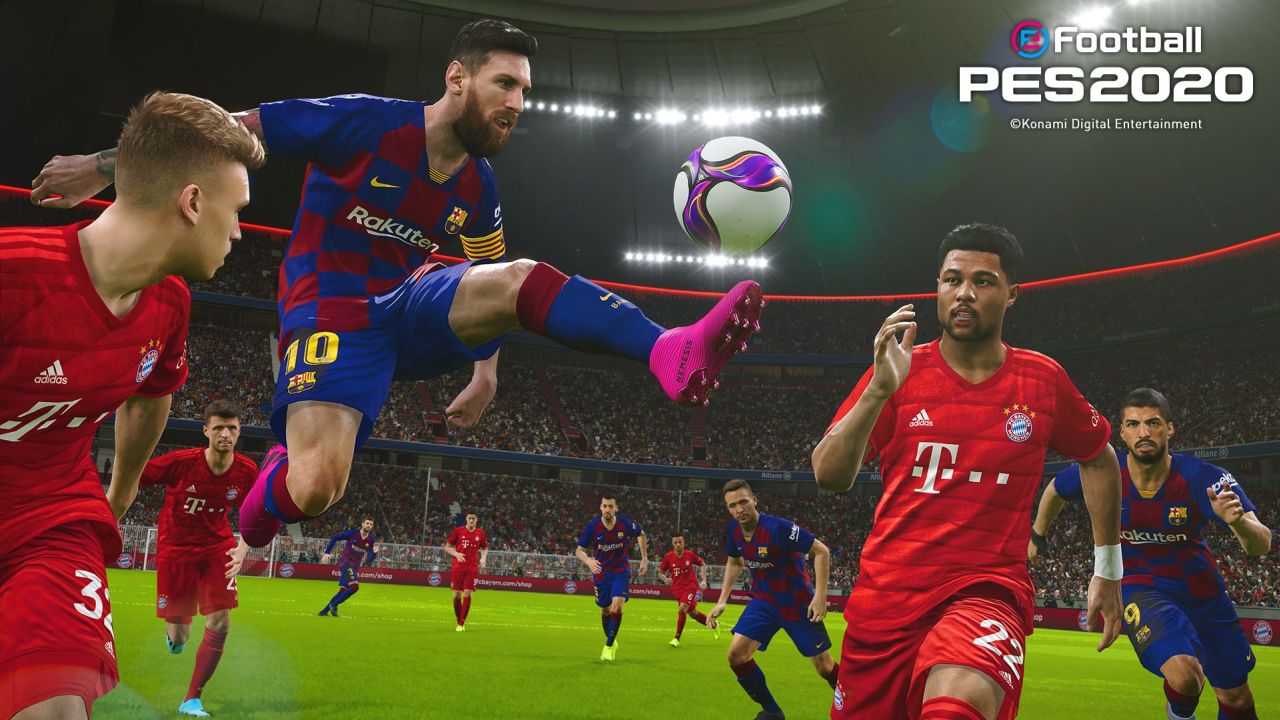 Sitting out a year is a huge gamble on Konami's part. Despite being universally applauded, this decision puts the ball squarely at the feet of Konami with an expectation to smash home a resounding goal with PES 2022. Will the company deliver? We'll just have to wait and see.
What are your thoughts on Konami's decision to sit out this upcoming year?