FIFA 21
How the New Super League Could Potentially Impact FIFA
The last 24 hours in the world of footy have been, well, interesting. Unless you've been living under a rock, the news of the day was that 12 of the top clubs in Europe have potentially decided to break away from the traditional European Club competition (UEFA Champions League) to form a new Super League. With three more traditional European powers still on the fence (Bayern Munich, PSG, and Dortmund), the groundwork is in place to upend the traditional European structure and economic climate. Whether you're a fan of this move or not (I'm personally indifferent as European club soccer is already an elitist oligarchy — and the latest Champions League changes are pushing it closer to looking like the Super League either way), the ramifications are huge, both in a real-world and FIFA-related sense. Since we all will be bombarded with news of how this impacts real life, let's focus on how the Super League could impact FIFA (and PES to a smaller extent).
How Could The Super League Affect The FIFA Franchise?
Well, for starters, the lucrative UEFA license EA acquired back in 2018 (for FIFA 19) after Konami let it lapse was just recently renewed this year for an additional three years. Talk about bad timing! The immediate effect would be the need for EA to add the Super League into the game, possibly removing the UEFA Champions League if that competition were to go away. How they would do this is uncertain as it depends on the finer details of the Super League.
The early news is that 15 clubs will remain in the Super League permanently with the remaining five clubs rotating in and out. First and foremost, EA would need to acquire the license to the Super League. EA would then need to code this into FIFA with some sort of logic applied to those remaining five slots. New presentation elements (both during the match and before it) would also have to be added, as well as some sort of trophy celebration. Scheduling logic shouldn't be too hard to figure out as it would most likely just replace the mid-week UEFA Champions League matches. However, scheduling logic in general within FIFA has always been an issue. I can already envision a Premier League career mode save with Chelsea where the schedule has you playing on Saturday/Sunday (Premier League), Tuesday (Super League), Thursday (Domestic Cup), and the following Saturday/Sunday (Premier League). Talk about fixture congestion.
The What If?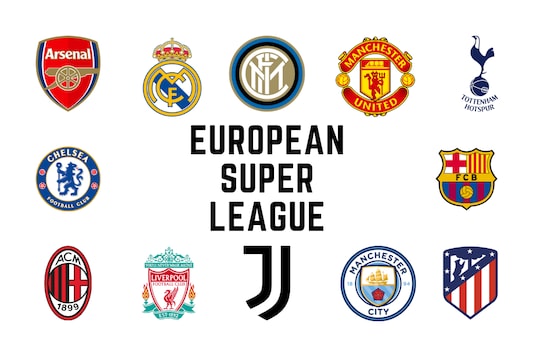 Now, here's the tricky part. What happens if UEFA, the respective domestic leagues (Premier League, La Liga, etc.), and FIFA impose sanctions on the clubs participating in the Super League? There's rumors of expelling these clubs from their domestic leagues, banning players on these clubs from participating in international competitions (World Cup, Euros, etc.), and deducting points from domestic leagues — to name just a few of the potential punishments being throw out.
How would EA handle that from an in-game logic perspective? Players already are not cup-tied* in FIFA, so expecting EA to figure out how expulsion would potentially work is a big ask. On top of that, FIFA is obviously on the name of the game and an integral partner for EA. Could the company even pursue the Super League license without totally destroying that. On top of that, would EA be in an awkward spot of having to not have certain players or teams in the game anymore to satiate FIFA's desires for retribution?
*In association football, a player who has appeared for a football club during a knockout cup but subsequently transfers to another club is ineligible to play for the new club in the remainder of that season's cup competition
Timing
The timing of this is bad, but it could be worse if we're playing the "glass is half-full" card. The creation of another league and everything that comes with it (tables, stats, etc.) shouldn't be too much of an ask considering the code and logic for leagues already exists, albeit in a domestic fashion. Problems will arise if the Super League is announced for next year while the finer details (mentioned above) are still being ironed out. This would no-doubt throw a wrench into EA's development cycle, assuming it's even allowed to acquire the Super League license. I'd imagine that if the Super League is a go for next year, in the best-case scenario it would be available in FIFA 22 as some sort of DLC to be released after the game becomes available, usually in early October.

Exclusive Licenses
If you feel like nearly everything about sports is centered around the almighty dollar, then know you're not alone. Footy game licenses have been in a constant state of "snatch and grab" for quite some time now. Authenticity is part of the appeal of FIFA as it contains the most licenses, authentic stadiums, and broadcast packages of any soccer game out there. Assuming EA and its deep pockets do acquire the license to the Super League, how would it play out considering the exclusive partnerships found in both PES and FIFA?
Let's break it down by club: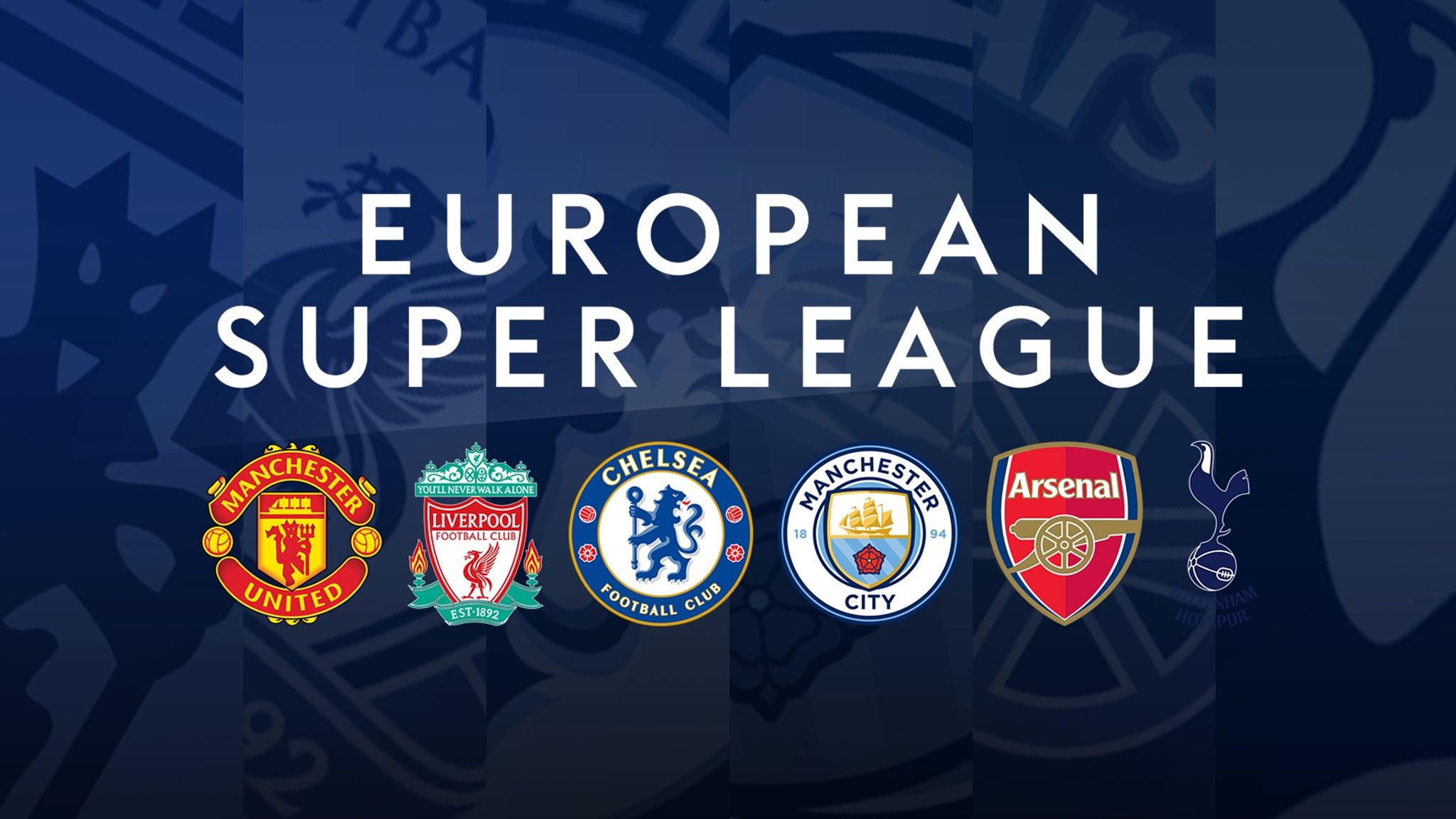 England
Manchester United – Exclusive partnership with Konami but also fully licensed in FIFA
Manchester City – Only licensed in FIFA
Chelsea – Only licensed in FIFA
Liverpool – Only licensed in FIFA
Arsenal – Exclusive partnership with Konami but also fully licensed in FIFA
Tottenham (hey how'd they sneak in here) – Only licensed in FIFA
Spain
FC Barcelona – Exclusive partnership with Konami but also partially licensed (no Camp Nou) in FIFA
Real Madrid – Only licensed in FIFA
Atletico Madrid – Only licensed in FIFA
Italy
Juventus – Only fully licensed in PES
AC Milan – Fully licensed in FIFA but also partially licensed in PES (no San Siro Stadium)
Inter Milan – Fully licensed in FIFA but also partially licensed in PES (no San Siro Stadium)
Other Possibles
Bayern Munich – Official partners in PES but also partially licensed in FIFA (no Allianz Stadium)
Dortmund – Only licensed in FIFA
RB Leipzig – Only licensed in FIFA
Paris St. Germain (PSG) – Fully licensed in FIFA but also partially licensed in PES (no Parc de Princes)
FC Porto – Fully licensed in FIFA but also partially licensed in PES (no

Estádio do Dragã
In order to get an authentic Super League with all of the committed teams (thus far), it would take some negotiations, particularly with Juventus or "Piedmont Calcio." It's not out of the realm of possibility that EA could splash the cash and recruit Juventus back to FIFA, similar to what EA did a few years ago with Dortmund. As clubs scramble to recoup some of the income lost due to Covid-19, seeing Juventus jump ship and share in some of the profits from a Super League/EA partnership is not out of the realm of possibility — should Dortmund choose to join the SL.
Bottom Line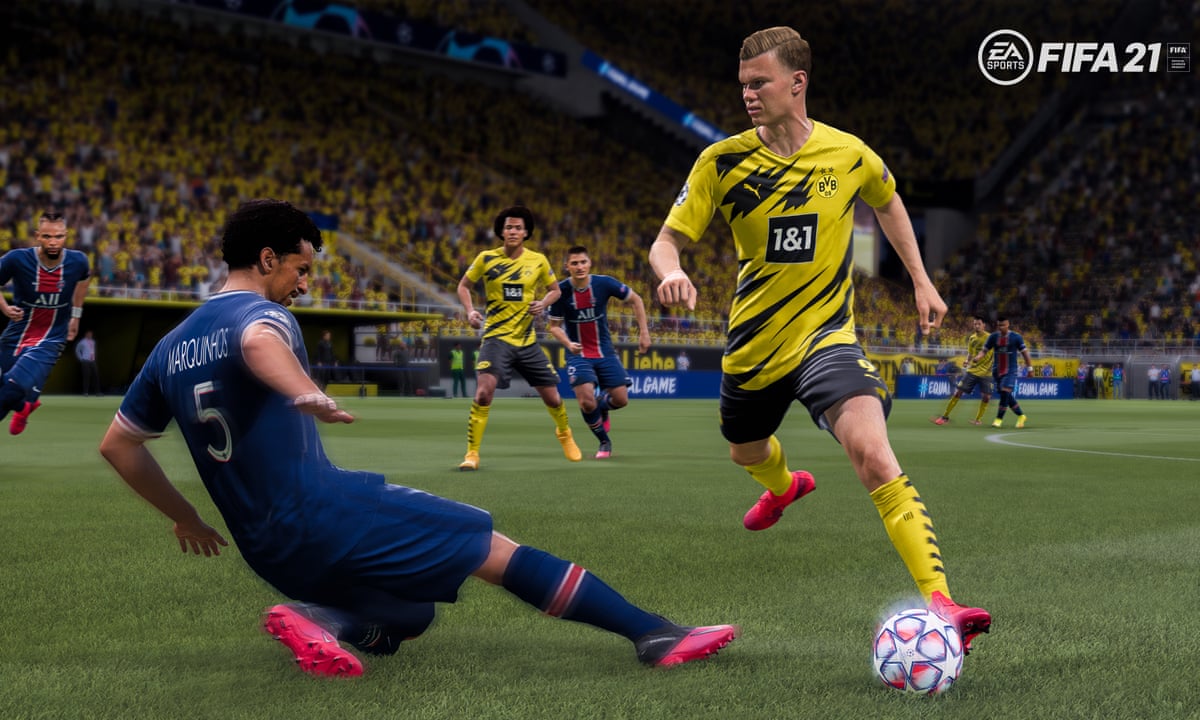 Look, we might as well get over the initial shock of this Super League. Even if it doesn't happen this year (or at all), the groundwork is in place, and the big-money European clubs will only look to secure their financial freedom and further separate from the "have-nots" of the soccer world. In FIFA terms, many players already create "super leagues" by altering the league structure and importing teams from across the globe. The race to acquire the video game rendition of the Super League has probably already started, but realistically we're probably looking at some sort post-release DLC that will require a reboot of your career mode save.
Personal feelings aside, the implementation in FIFA would certainly be a challenge — both in terms of licensing and relationships — but I would want the Super League in place should it actually come to fruition.
How do you feel about the new "Super League" concept? How well do you think EA would incorporate this into FIFA?