FIFA 21
FIFA 21 Career Mode - 8 Potential Destinations That Span the Top Leagues
It's that time of the year again. You know, the one where you're excited to get the first crack at management in career mode. If you're like me, you've been reading all of the exciting news about the changes to career mode and counting down the days until you take over the club of your choosing. Add in some early footy action across Europe and the US, and the search for who you'll be managing has become a bit of a sport all its own for me. In addition to this, EA has recently released ~1,000 player ratings so you can start to get a feel for your team and players. With this in mind, let's look at some of the most exciting teams and biggest challenges you'll face in the FIFA 21 career mode.
England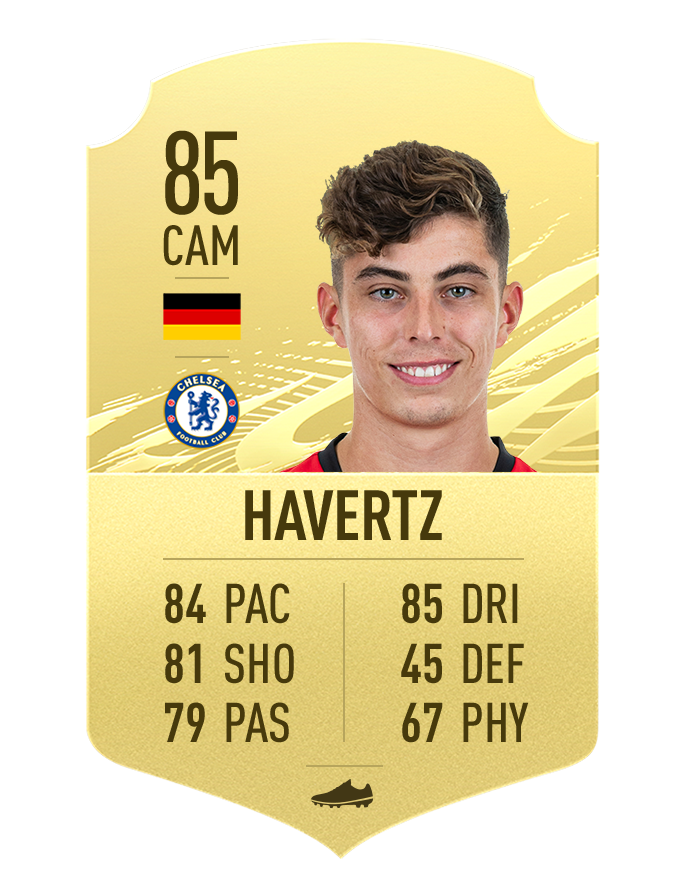 Exciting Club – Chelsea
I make no secrets about my affection for Chelsea but hear me out. For a team that was so heavily reliant on veterans, Chelsea has reloaded during the summer transfer window by adding several key players. As is the case with a lot of career mode players, buying up all of the young prospects and developing them takes priority over signing experienced players to plug gaping holes. Chelsea, at least on paper, has seemed to accomplish both.
Transfers In: 
Kai Havertz (CAM) – 85 OVR
Timo Werner (ST) – 85 OVR
Hakim Ziyech (CAM) – 85 OVR
Ben Chilwell (LB) – 81 OVR
Thiago Silva (CB) – 85 OVR
When you factor in these signings with existing players like our very own Christian Pulisic and the oh-so-lovable Ngolo Kante, Chelsea seems to have a solid core for years to come.
Possible Formation: 4-2-3-1
The pieces are there and while they still will need some time to develop, does Chelsea have what it takes to challenge Manchester City and Liverpool for the title?
Challenging Club – Newcastle
Newcastle should be a top side in England. With the ravenous club following and impressive home ground (St. James' Park), there are plenty of reasons why leading Newcastle to glory could present a fun challenge. They'll most likely start off with a relatively modest budget (~23 million GBP in FIFA 20), so you'll have to examine the squad and decide which areas need some trimming.
Transfers In: 
Callum Wilson (ST) – 78 OVR
Jamal Lewis (LB) – No OVR Yet
Ryan Fraser (RM/LM) – No OVR Yet
Newcastle's owner Mike Ashley is known for not splashing the cash but his team's added a couple of key pieces this year, namely in Callum WIlson and Ryan Fraser (both formerly of Bournemouth) while left back Jamal Lewis was highly coveted this summer before choosing a switch to Tyneside.
Possible Formation: 4-4-2
It doesn't get any more English than 4-4-2, but with a mobile striker in Wilson playing off a big target forward like Joelinton, you could have a nice partnership up top. Throw in the exciting Allan Saint-Maximin and energetic Miguel Almiron, and your attack could be better than expected.
Germany

Exciting Club – Dortmund
No shock here! Dortmund has long been one of the most exciting sides in Europe, and a favorite of many gamers with their trademark black and yellow kits, raucous Signal Iduna Park and seemingly endless pipeline of young talent. Throw in another young American talent with Gio Reyna to a side that already boasts Jadon Sancho, Erling Haaland, and Marco Reus and you're sure to score goals. But can you dethrone the mighty Bayern?
Transfers In: 
Emre Can (CM) – 82 OVR
Jude Bellingham (CM) – No OVR Yet
Thomas Meunier (RB) – 81 OVR
Possible Formation: 3-4-1-2
Challenging Club – FC Schalke 04
To put it bluntly, Schalke — a once proud club — is a dumpster fire right now. Not only did they almost get relegated to Germany's second division last year, the club is also in serious debt (upwards of 200 million). Now, none of that matters in the virtual FIFA world, but there's still a huge mountain to climb if you want to take Schalke back into battling for a top-four spot and entry into the Champions League.
Transfers In: 
Possible Formation: 4-4-2
The squad you will inherit in FIFA 21 will largely be unchanged (minus one Weston McKennie) from 2019, so it's going to be up to you to round out the roster. Amine Harit will most likely be your creative playmaker so it will be important to try and scour the bottom table sides in Germany to help plug the gaps. Realistically, it should take you a few years to get Schalke back into contention for the top four but the challenge is what makes career mode.
Spain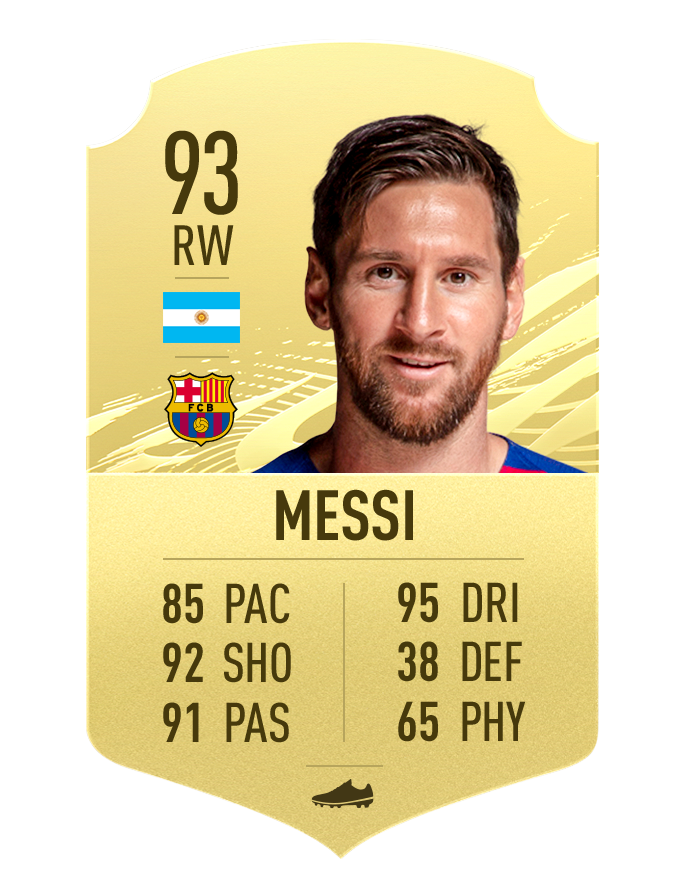 Exciting Team – FC Barcelona
It feels weird putting the mighty Barca in this category but it seems as if the rebuild is on at the Camp Nou. Out are the likes of Luis Suarez, Arturo Vidal, Nelson Semedo and Arthur as Barcelona seems intent on getting a little bit younger and reducing that inflated wage bill. Yes, Mr. Messi is still there, but with his contract expiring next summer (2021), you'll be faced with an important decision: Do you sell Messi and go full rebuild?
Transfers In: 
Miralem Pjanic (CM) – 85 OVR
Trincao (RW) – 78 OVR
Possible Formation: 4-2-2-2
For the first time in nearly 20 years, the future looks bleak at Barcelona. Sure, there are still young talents like Frenkie de Jong and Ansu Fati — and the financial crisis impacting FCB in real life means little in FIFA — but will you be the person who sells Messi? No matter what transpires, the pressure for trophies will be still be there so plan your moves wisely.
Challenging Club – Valencia CF
A once-proud club with a pretty good history, Valencia has been caught in the midst of financial turmoil in most recent times. Champions League participants last year, the Bats have sold off several of their key players from the last few years. Striker Rodrigo now plies his trade in England with Leeds United while promising winger Ferran Torres joined Man City. Club captain, Dani Parejo, and his midfield partner, ex-Arsenal midfielder Francis Coquelin, made the move to Villarreal, which left Valencia thin in both attack and midfield.
Transfers In: 
Possible Formation: 4-4-1-1
There's still some talent on this Valencia side. Promising South Korean youngster Lee Kang-in should develop into a good playmaker while left back Jose Gaya is as solid as you can get. Carlos Soler is also on the squad, and at 23 should be able to break out and fulfill some of that potential. Keeping the big boys from coming in and poaching the young talent that you possess could be difficult but with Real Madrid, Atletico and Barcelona firmly entrenched in the top three spots, the race for the final Champions League spot should come down to one of Valencia, Real Betis, Villarreal or Sevilla.
Italy
Exciting Club – AC Milan
The Rossoneri are back! Well, kind of. Post restart, AC Milan went without a loss, reminding fans that the former European powerhouse (seven European Cups to their name) is still capable of getting back to its best and possibly dethroning Juventus. With club talisman Zlatan Ibrahimovic leading the line and some new investors, AC Milan should pose a fun challenge in FIFA 21 career mode.
Transfers In: 
Sandro Tonali (CM) – No Rating Yet
Alexis Saelemaekers (RW) – No Rating Yet
Brahim Diaz (CAM) – No Rating Yet & On Loan From Real Madrid
Possible Formation: 4-2-3-1
There's no shortage of talent at the San Siro. World Cup winner Theo Hernandez should lock down the left back spot for years while Donnarumma is one of the world's best between the posts. The attack is promising with Zlatan but a long-term solution should be one of your first moves. Kessi anchors the midfield while Rebic, Hakan and the tricky Castillejo should provide flair in attack.
Challenging Club – ACF Fiorentina
Boasting some of the best kits in the game, La Viola has been toying with mediocrity for too long. With the likes of Franck Ribery, Chiesa and Kevin Prince-Boateng, you have some performers at your disposal but will it be enough to crack the top four?
Transfers In: 
Alfred Duncan (CM) – No Rating Yet
Pol Lirola (RB) – No Rating Yet
Possible Formation: 3-5-2
Ribery and Prince-Boateng are getting up there in age so phasing them out makes sense, but will you be able to hold onto your crown jewel in Federico Chiesa? He could either be the cornerstone piece you build around, or the player whose sale finances future transfers.
With its stranglehold on licenses, FIFA 21 has a plethora of options to choose from when it comes to deciding which FIFA 21 career mode team to manage. Will you be the next Sir Alex Ferguson and build a juggernaut, or will you go the Mourinho route and go full vigilante?
What club will you be managing in FIFA 21?