The dynasties we recommend...
- Braves May 1st Update. by bkrich83

(4)


- May 1st Standings and League Leaders by bkrich83

(6)


- 2012/13 Eastern Conference Semi Finals Recap - East Finals Preview by cgalligan

(7)


- Draft Results by wolvesjr34

(3)


- General Manager's Assessment Allstar Break by wolvesjr34

(2)


- 2012/13 Western Conference Semi Finals Recap - West Finals Preview by cgalligan

(7)


- Monday, April 4, 2011 by rbowlden

(1)


- Sunday, April 3, 2011 by rbowlden

(0)


- RTTS 2014 Regular Season Update 1 by crbuke

(1)


- Chicago Cubs (fantasy draft) by Pete_Dogg_18

(5)


See all the latest Dynasty Comments in one location.
Saturday, September 24, 2016
10:48 AM - September 24, 2016. Written by sonsart2
New England Patriots at Cleveland Browns
Oct 9, 2016
1ST
2ND
3RD
4TH
SCORE
New England Patriots (4-1-0)
0
10
7
10
27
Cleveland Browns (2-3-0)
7
3
3
6
19
Team Stats Comparison
NWE
CLE
Total Offense
299
282
Rushing Yards
67
127
Passing Yards
232
155
First Downs
18
14
Punt Return Yards
9
0
Kick Return Yards
73
86
Total Yards
381
368
Turnovers
3
2
3rd Down Converstion
7-17
6-18
4th Down Conversion
0-0
1-3
2-Point Conversion
0-0
0-0
Red Zone Touchdowns/Field Goals
2-1-1
3-1-1
Penalties
3-35
2-20
Posession Time
31:31
28:29
Scoring Summary
FIRST QUARTER SCORING
NWE
CLE
5:47
(CLE) A. Hawkins 8 yd pass from R. Griffin III (S. Suisham kick)
0
7
SECOND QUARTER SCORING
NWE
CLE
10:03
(NWE) S. Gostkowski 28 yd FG
3
7
5:43
(CLE) S. Suisham 46 yd FG
3
10
1:11
(NWE) C. Long 29 yd fumble return (S. Gostkowski kick)
10
10
THIRD QUARTER SCORING
NWE
CLE
9:38
(CLE) S. Suisham 24 yd FG
10
13
4:12
(NWE) D. Brown 5 yd run (S. Gostkowski kick)
17
13
FOURTH QUARTER SCORING
NWE
CLE
7:30
(CLE) S. Suisham 50 yd FG
17
16
4:03
(NWE) S. Gostkowski 47 yd FG
20
16
2:30
(NWE) M. Butler 47 yd interception return (S. Gostkowski kick)
27
16
0:53
(CLE) S. Suisham 51 yd FG
27
19
New England Patriots

PASSING
C/A
YDS
TD
INT
Tom Brady
24/39
237
0
2
RUSHING
ATT
YDS
AVG
TD
James White
23
65
2.8
0
Tom Brady
3
-3
-1.0
0
Donald Brown
2
5
2.5
1
RECEIVING
REC
YDS
AVG
TD
Danny Amendola
6
61
10.1
0
Julian Edelman
4
26
6.5
0
Rob Gronkowski
4
47
11.7
0
James Jones
3
41
13.6
0
Clay Harbor
3
42
14.0
0
James White
3
16
5.3
0
James Develin
1
4
4.
0
DEFENSE
TACK
SACK
INT
TD
Team
3
1
2
KICKING
FG
XP
PTS
LONG
Stephen Gostkowski
2/3
3/3
9
47
PUNTING
NO
YDS
AVG
IN20
Ryan Allen
4
201
50.2
1
KICK RETURN
RET
YDS
AVG
TD
Danny Amendola
2
48
24.0
0
Julian Edelman
1
24
24.0
0
James Jones
1
1
1.0
0
PUNT RETURN
RET
YDS
AVG
TD
Julian Edelman
1
9
9.0
0

Cleveland Browns

PASSING
C/A
YDS
TD
INT
Robert Griffin III
16/39
172
1
1
RUSHING
ATT
YDS
AVG
TD
Raheem Mostert
23
127
5.5
0
Will Tukuafu
4
1
0.2
0
Robert Griffin III
1
-1
-1.0
0
RECEIVING
REC
YDS
AVG
TD
Corey Coleman
4
48
12.0
0
Gary Barnidge
4
28
7.0
0
Josh Gordon
3
26
8.6
0
Raheem Mostert
2
35
17.5
0
Andrew Hawkins
2
13
6.5
1
Seth DeValve
1
22
22.0
0
DEFENSE
TACK
SACK
INT
TD
Team
1
2
KICKING
FG
XP
PTS
LONG
Shaun Suisham
4/4
1/1
13
52
PUNTING
NO
YDS
AVG
IN20
Andy Lee
3
181
60.3
0
KICK RETURN
RET
YDS
AVG
TD
Taylor Gabriel
1
36
36.0
0
Raheem Mostert
2
50
25.0
0
05:53 AM - September 24, 2016. Written by sonsart2
Arizona Cardinals at San Francisco 49ers
Oct 6, 2016
1ST
2ND
3RD
4TH
SCORE
Arizona Cardinals (3-2-0)
7
21
0
6
34
San Francisco 49ers (0-5-0)
13
10
3
6
32
Team Stats Comparison
ARI
SFO
Total Offense
411
476
Rushing Yards
94
228
Passing Yards
317
248
First Downs
17
19
Punt Return Yards
14
0
Kick Return Yards
87
75
Total Yards
512
551
Turnovers
0
1
3rd Down Converstion
3-12
9-18
4th Down Conversion
0-0
0-0
2-Point Conversion
0-0
0-0
Red Zone Touchdowns/Field Goals
4-1-2
4-0-4
Penalties
13-115
6-60
Posession Time
27:01
32:59
Scoring Summary
FIRST QUARTER SCORING
ARI
SFO
10:32
(SFO) P. Dawson 53 yd FG
0
3
8:48
(ARI) D. Johnson 12 yd pass from C. Palmer (C. Catanzaro kick)
7
3
4:12
(SFO) P. Dawson 43 yd FG
7
6
0:33
(SFO) C. Hyde 66 yd run (P. Dawson kick)
7
13
SECOND QUARTER SCORING
ARI
SFO
10:31
(ARI) J. Gresham 34 yd pass from C. Palmer (C. Catanzaro kick)
14
13
9:34
(ARI) A. Ellington 38 yd run (C. Catanzaro kick)
21
13
9:16
(SFO) T. Smith 75 yd pass from C. Kaepernick (P. Dawson kick)
21
20
2:33
(SFO) P. Dawson 29 yd FG
21
23
0:49
(ARI) D. Stanton 15 yd run (C. Catanzaro kick)
28
23
THIRD QUARTER SCORING
ARI
SFO
4:25
(SFO) P. Dawson 29 yd FG
28
26
FOURTH QUARTER SCORING
ARI
SFO
10:39
(SFO) P. Dawson 21 yd FG
28
29
4:55
(ARI) C. Catanzaro 19 yd FG
31
29
1:16
(SFO) P. Dawson 28 yd FG
31
32
0:03
(ARI) C. Catanzaro 36 yd FG
34
32
Arizona Cardinals

PASSING
C/A
YDS
TD
INT
Carson Palmer
28/37
318
2
0
RUSHING
ATT
YDS
AVG
TD
Andrew Ellington
19
100
5.2
1
Chris Johnson
2
3
1.5
0
Carson Palmer
1
-9
-9.0
0
Drew Stanton
1
15
15.0
1
RECEIVING
REC
YDS
AVG
TD
Jermaine Gresham
7
98
14.0
1
Andre Ellington
7
47
6.7
0
Larry Fitzgerald
6
75
12.5
0
Michael Floyd
4
48
12.0
0
Jaron Brown
2
31
15.5
0
Troy Niklas
1
7
7.0
0
Chris Johnson
1
12
12.0
1
DEFENSE
TACK
SACK
INT
TD
Team
3
1
KICKING
FG
XP
PTS
LONG
Chandler Catanzaro
2/3
4/4
10
36
PUNTING
NO
YDS
AVG
IN20
Drew Butler
5
240
48.0
1
KICK RETURN
RET
YDS
AVG
TD
Tyrann Mathieu
1
23
23.0
0
Patrick Peterson
3
64
21.3
0
PUNT RETURN
RET
YDS
AVG
TD
Patrick Peterson
1
14
14.0
0

San Francisco 49ers

PASSING
C/A
YDS
TD
INT
Colin Kaepernick
16/33
279
1
1
RUSHING
ATT
YDS
AVG
TD
Carlos Hyde
26
177
6.8
1
Shaun Draughn
7
30
4.2
0
Colin Kaepernick
2
20
10.0
0
Bruce Miller
1
1
1.0
0
RECEIVING
REC
YDS
AVG
TD
Vance McDonald
4
36
9.0
0
Carlos Hyde
4
83
20.7
0
Torrey Smith
3
102
34.0
1
Bruce Ellington
2
24
12.0
0
Shaun Draughn
2
27
13.5
0
Quinton Patton
1
7
7.0
0
DEFENSE
TACK
SACK
INT
TD
Team
1
KICKING
FG
XP
PTS
LONG
Phil Dawson
6/7
2/2
20
54
PUNTING
NO
YDS
AVG
IN20
Bradley Pinion
1
50
50.0
0
KICK RETURN
RET
YDS
AVG
TD
Bruce Ellington
1
31
31.0
0
Quinton Patton
2
44
22.0
0
Thursday's Games
Broncos 20, Chargers 24
Sunday's Games
Eagles 6, Redskins 31
Steelers 14, Dolphins 17
Jaguars 6, Bears 10
Bengals 21, Patriots 38
49ers 3, Bills 21
Ravens 22, Giants 33
Rams 10, Lions 21
Panthers 19, Saints 17
Chiefs 31, Raiders 26
Cowboys 35, Packers 21
Falcons 13, Seahawks 27
Colts 13, Texans 14
Monday's Games
Jets 20, Cardinals 31
BYE WEEKS: Buccaneers, Vikings
Injury Report
Pos
Player
Injury Note
QB
CLE Josh McCown
Herniated Disk (10 Weeks)
HB
WAS Matt Jones
Herniated Disk (7 Weeks)
FB
KC Anthony Sherman
Broken Wrist (8 Weeks)
WR
SEA Doug Baldwin
Broken Wrist (8 Weeks)
LT
TB Kevin Pamphile
Fractured Elbow (IR)
RG
GB T.J. Lang
Herniated Disk (9 Weeks)
DE
LA William Hayes
Fractured Elbow (IR)
OLB
CHI Lamarr Houston
Torn Pectoral Muscle (IR)
CB
DET Quandre Diggs
Partial MCL Tear (10 Weeks)
RG
PIT David DeCastro
Partial ACL Tear (4 Weeks)
NFL Standings - Updated: Week Six

NFC EAST
W
L
T
PF
PA
New York Giants
5
1
165
150
Dallas Cowboys
3
3
144
131
Washington Redskins
3
3
150
129
Philadelphia Eagles
1
4
105
117
NFC NORTH
W
L
T
PF
PA
Chicago Bears
4
2
93
98
Detroit Lions
4
2
140
116
Minnesota Vikings
3
2
107
98
Green Bay Packers
2
3
125
135
NFC SOUTH
W
L
T
PF
PA
Carolina Panthers
6
0
167
109
New Orleans Saints
1
4
108
125
Tampa Bay Buccaneers
1
4
103
138
Atlanta Falcons
1
5
122
161
NFC WEST
W
L
T
PF
PA
Seattle Seahawks
4
1
136
84
Arizona Cardinals
4
2
147
123
San Francisco 49ers
3
3
121
126
Los Angeles Rams
0
6
113
169
AFC EAST
W
L
T
PF
PA
New England Patriots
5
1
186
91
Buffalo Bills
3
3
96
112
New York Jets
2
4
111
138
Miami Dolphins
2
4
104
166
AFC NORTH
W
L
T
PF
PA
Pittsburgh Steelers
4
2
142
113
Cleveland Browns
3
3
141
177
Baltimore Ravens
2
4
126
154
Cincinnati Bengals
2
4
134
157
AFC SOUTH
W
L
T
PF
PA
Jacksonville Jaguars
4
1
117
82
Tennessee Titans
4
2
127
94
Houston Texans
2
4
77
117
Indianapolis Colts
2
4
123
136
AFC WEST
W
L
T
PF
PA
San Diego Chargers
5
1
179
131
Denver Broncos
3
3
103
110
Kansas City Chiefs
2
3
112
120
Oakland Raiders
2
4
117
134
Friday, September 23, 2016
--Titans/Injury Bug Halt Browns Comeback

Down 28-9 with their starting right tackle and quarterback out, the Browns made a comeback just like a few years ago when they played the Titans. They just came up a bit short this time around.

After Josh McCown went down in the second quarter with a herniated disk, Robert Griffin III came in leading the offense to two fourth quarter touchdowns with 2:08 left. Cleveland then went for the onside kick and was successful, and RGIII hooked up with receiver Andrew Hawkins on a 64 yard touchdown pass to cut the lead to 28-23. After stopping the Titans, the Browns still had a shot with no timeouts and 47 seconds on the clock. However, RGIII made his first crucial mistake of the game, throwing an interception and sealing the game.

The defense had a long day trying to stop Marcus Mariota and the Tennessee offense. Mariota completed 80% of his passes while connecting with a two yard touchdown pass to Rishard Matthews for the first score of the game. DeMarco Murray and the putrid rushing offense (to this point) rushed for 122 yards on 21 attempts and went in for a score. Backup Antonio Andrews added two more touchdowns.

With Josh McCown out for what would seem a long while considering his injury, RGIII will take back the starting job. Right tackle Shon Coleman is expected to miss the next two games with an abdominal tear. Meanwhile, cornerback Tramon Williams still has a ways to go before returning.


Cleveland Browns at Tennessee Titans
Jan 1,
1ST
2ND
3RD
4TH
OT
SCORE
Cleveland Browns (3-2)
3
0
0
20
--
23
Tennessee Titans (3-2)
7
7
7
7
--
28
Team Stats Comparison
CLE
TEN
Total Offense
332
341
Rushing Yards
165
145
Passing Yards
167
196
First Downs
18
18
Punt Return Yards
12
0
Kick Return Yards
120
93
Total Yards
464
434
Turnovers
3
1
3rd Down Converstion
4-14
4-8
4th Down Conversion
3-3
0-0
2-Point Conversion
1-3
0-0
Red Zone Touchdowns/Field Goals
2/1
4/0
Penalties
4-30
0-0
Posession Time
23:52
20:08
Scoring Summary
FIRST QUARTER SCORING
CLE
TEN
5:45
(TEN) R. Matthews 2 yd pass from M. Mariota (XP Good)
0
7
3:24
(CLE) P. Murray, 43 yd FG
3
7
SECOND QUARTER SCORING
CLE
TEN
10:22
(TEN) D. Murray, 4 yd run (XP Good)
3
14
THIRD QUARTER SCORING
CLE
TEN
4:04
(TEN) A. Andrews, 6 yd run (XP Good)
3
21
FOURTH QUARTER SCORING
CLE
TEN
9:52
(CLE) R. Griffin III, 1 yd run (2 Pt Failed)
9
21
4:27
(TEN) A. Andrews, 4 yd run (XP Good)
9
28
2:08
(CLE) D. Johnson Jr, 1 yd run (2 Pt Good)
17
28
1:41
(CLE) A. Hawkins 64 yd pass from R. Griffin III (2 Pt Failed)
23
28
Cleveland Browns

PASSING
C/A
YDS
TD
INT
QB R. Griffin III
10/20
212
1
2
QB J. McCown
2/5
33
RUSHING
ATT
YDS
AVG
TD
HB D. Johnson Jr
18
53
2.9
1
QB R. Griffin III
7
72
10.2
1
RECEIVING
REC
YDS
AVG
TD
WR C. Coleman
3
81
27.0
TE G. Barnidge
2
28
14.0
WR A. Hawkins
1
64
64.0
1
DEFENSE
TACK
SACK
INT
TD
ILB D. Davis
9
DE J. Hughes III
4
1
DE C. Nassib
3
1
KICKING
FG
XP
PTS
LONG
K Patrick Murray
1/2
0/0
3
44
PUNTING
NO
YDS
AVG
IN20
P M. Palardy
3
138
46.0
1
KICK RETURN
RET
YDS
AVG
TD
WR A. Hawkins
4
120
30.0
PUNT RETURN
RET
YDS
AVG
TD
WR A. Hawkins
4
12
3.0

Tennessee Titans

PASSING
C/A
YDS
TD
INT
QB M. Mariota
20/25
205
1
RUSHING
ATT
YDS
AVG
TD
HB D. Murray
21
122
5.8
1
HB A. Andrews
2
10
5.0
2
RECEIVING
REC
YDS
AVG
TD
WR R. Matthews
3
51
17.0
1
WR K. Wright
4
46
11.5
WR A. Johnson
4
48
12.0
DEFENSE
TACK
SACK
INT
TD
DE J. Casey
7
1.5
DE D. Jones
3
2.5
S K. Byard
3
1
KICKING
FG
XP
PTS
LONG
K R. Succop
4/4
4
PUNTING
NO
YDS
AVG
IN20
P B. Kern
4
171
42.7
1
KICK RETURN
RET
YDS
AVG
TD
CB P. Cox
2
47
23.5
PUNT RETURN
RET
YDS
AVG
TD
N/A
01:25 PM - September 23, 2016. Written by koszak27


September 1, 2022

- Exeter, UK

Exeter City would begin their second Premier League season with 3/4 of their defensive line new to the team. Free transfers Jores Okore (81 OVR) and Cedric (80 OVR), along with recent purchase Inigo Martinez (82 OVR) from Real Sociedad, would join Danny Rose (77 OVR) in Exeter City's defense and try to stabilize the team for a shot at the BPL title.

The ECFC board had stated before the season began that their expectations were another mid-table finish but many found this to be inaccurate. Many fans expected the team to put in a full year of football reminiscent of the first half last season; a half season which had the Grecians tied for second place on January 1st, 2021 and with enough points that they could finish mid-table after not winning a single game after February 1st.

"Our goal is Champions League football," stated Exeter City manager koszak27. "Anything short of that would be a failure in my eyes. Everyone has seen how good this team can be when they are in form and the new additions to the team only make us deeper and stronger."

With the summer window closed, Exeter City sat mid-table by September 1st, 2022 with one win, one draw and one loss. The new ECFC players on defense had immediately started to contribute as the team recorded two clean sheets during these three opening games. The arrival of fall and cooler weather also brought in some more scoring for Exeter City as bench player Yaya Sanogo (77 OVR) had scored some great goals for the team and began to challenge incumbent starters Jose Izquierdo (79 OVR) and Sebastian Romero (78 OVR) for playing time. In the midfield, quality play from new arrival Michael Bradley (82 OVR) had helped to sure up the midfield alongside team captain Fabian Delph (79 OVR).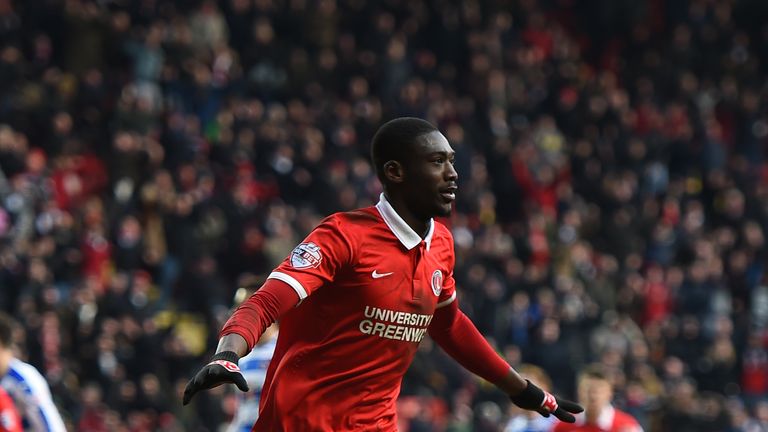 Exeter City striker Yaya Sanogo has made a case to start recently with his unique combination of size, speed and strength.

In fact, there wound up being more players in form than could play in Exeter City's games. The Grecian manager found it difficult to play everyone and as the team kept winning, fewer changes needed to be made.
Several players had started to show signs of discontent in not playing and some even came out publicly.

One such player, center back Do Heon Kim (76 OVR), was not happy with losing his starting role. "I have been with this team since I was 16 years old and joined the youth academy. I have given everything to this team for the last 7 years and I still can't find my way onto the pitch this season." The Korean national had been playing well for his home nation but couldn't contribute that good form to his Premier League side.

By December, Exeter City sat in sixth place just outside European football. When the winter window opened on January 1st, 2022, Exeter City sat fourth in the table trailing league leaders Chelsea by 12 points. The Grecians had put together another strong first half of the season but couldn't forget what happened last year. An interview with manager koszak27 during this time gave some insight into the team's inner workings. "We have money to bring in world class players which could secure our current position in the league. Unfortunately, we already have too many quality players to play enough that they will be happy. The solution is to find a balance to this problem and still meet our goals."

The Grecians had been good on defense to this point, registering seven clean sheets and only allowing more than two goals in three contests. The scoring had been the bigger problem with neither Romero nor Izquierdo finding the type of dominant form that ECFC fans had seen in years past. In fact, substitute striker Sanogo had kept pace with them even with much fewer minutes on the field.



Exeter City winger Jose Izquierdo has seen his form and his goals drop off lately. Will his minutes be next?

It seemed likely that based on the team's performance through the first half and the team's budget, an active window would be in the cards. But, as many Exeter City supporters have come to learn throughout koszak27's tenure with the club, the Grecian manager was rarely predictable.

The first move in the window was not surprising, however, as disgruntled center back Do Heon Kim was granted his transfer request and sold to Aston Villa for $8 Mil. Kim had been with the team for his entire career to that point but just couldn't take not playing any longer. Following Kim's departure was another former youth academy player being sold. Center midfielder Javier Rios (66 OVR) was sold to Valencia for $4.3 Mil.

During the winter window, another player came forward publicly with their discontent at not playing. This time it was Polish center back Damien Robak (61 OVR) who had joined ECFC from Brighton in 2017. Robak was granted a transfer to Dundee for $230,000. As the end of the winter window drew closer, supporters began to criticize the team for their inaction during the window. Was the team being cheap and just selling everyone? Were they saving up for a late window deal for a world class player?

The last week of January 2022 would see the press and fans really get on the Exeter City management team. Koszak27 had stated that money wasn't an issue but to this point in the window, the team had only sold players and not improved the team. Supporters were anxious that another second half collapse would be imminent without outside support. The team would not grant their wish however, as shockingly the next move was the sale of starting keeper Simone Scuffet (77 OVR). Scuffet was sold to Marseille in Ligue 1 and the media was sent into a frenzy.



Transfer shocker: Simone Scuffet sold off by Exeter City to further pad their wallets! The unsuspecting Italian keeper is sent packing to Marseille for $13 Million with no replacement in sight.

Exeter City had done something no one could expect. They sold off their starting keeper, who had performed well during his past two years with the team, and have limited replacements on the squad. Internally, the only other goalies on the ECFC squad were former youth academy players Mamadou Mensah (60 OVR) and Felipe Marcano (57 OVR) who were both still teenagers. With less than a week left in the window, the team surely had plans to sign a world class talent as a replacement.

At this point, Exeter City had shed some players and increased an already large transfer budget but were now left with no first team quality goalie. Everyone was eager to see who ECFC would sign to replace Scuffet and rumors were abound. Could it be De Gea, the Manchester United goalie who had demanded a transfer? Maybe Neuer would want to try a hand at dominating England instead of Germany for a change.

The Grecians would ultimately sign a goalie during the 2022 winter window, but he would not be reporting to Exeter until the following summer. Julian (76 OVR) was signed on a free transfer from UD Almeria in La Liga. The 31 year old Spaniard was in the final year of his contract and it did not seem like he would be staying in Spain. His move to Exeter next season left his role with the team in question as there was no current starter to judge against.

To the Grecian supporters' disappointment, the only other moves in the winter window were further free transfers who would not play for the team until the following season. The free transfers are:

Julian (GK, 76 OVR) - 31 years old from UD Almeria
Luke Conlan (LB, 88 OVR) - 27 years old from Burnley
Dominic Iorfa (RB, 74 OVR) - 27 years old from Wolverhampton
Bennett Giordano (LM, 91 OVR) - 24 years old from Leicester City
Dmitriy Gasilin (RM, 73 OVR) - 24 years old from Arsenal Tula
Shane Gleeson (CB, 70 OVR) - 25 years old from Reading



Luke Conlan will join Exeter City next year on a free transfer.

These additions seemed like good signings for next season but none of them could help Exeter City with finishing off their current run for the Premier League title. The Grecians found themselves with just two teenage keepers to finish off the season and the transfer window shut.

In an effort to help mitigate the issue, a youth academy goalie in Spaniard Fernando Monzon (65 OVR) was called up. The 6'5" 17 year old had been in the academy for a year and showed promising talent. He quickly displayed even more talent as he was thrust into the starting role ahead of Mensah and Marcano immediately.

With a 17 year old rookie keeper, Exeter City set off on February 1st still in third place. They had been eliminated in all cup competitions by this point and only needed to focus on improving or at least holding their strong table position. Typically, a manager would surround a young, rookie keeper with added defense to help keep the ball away from the net. As usual, Exeter City did the exact opposite and changed to a 3-5-2 formation dropping the fourth defender.

To the ECFC fans and supporters it seemed like the team was sabotaging itself. Indeed, it was very difficult to foresee the team being as successful or better than the first half of the season after selling off the starting keeper and only signing future help. Thankfully for management, the team came out firing on all cylinders and continued their great form. Scoring increased, thanks to the new formation which allowed more offensive talent on the field. The three starting defenders were solid enough to help Monzon record five clean sheets in the 15 games he played for Exeter City.

The Grecians held their own through the end of winter and into spring with the team even improving up into third in the Premier League. Sanogo had really found his scoring touch by this point and was leading the team in goals once the calendar turned to March. Solid play from the starters had again kept many of the depth players unhappy with their lack of matches. Exeter City had no choice this late in the year, with such a tight race at the top of the table, to spot start anyone unless absolutely necessary.



Midfielder Jose Mauri is not happy with his playing time.

By April, Chelsea had run away with the league having lead by as many as 15 points throughout the season. In second place, Liverpool had remained for most of the year with a combination of Exeter City, Manchester City and Manchester United all vying for third. By May, Manchester City had fallen out and given way to a resurgent Arsenal side that had given Exeter City fits all season. It would prove to be the Red Devils, however, who gave Exeter City their toughest fight yet.

On May 11th, 2022 Exeter city sat in third place trailing Liverpool in second and Chelsea who had already clinched the Premier League title. ECFC had only two games remaining; first at Old Trafford and then the final game of the year at home against the just anointed BPL Champs. Exeter City had clinched Champion's League football for the following year at this point and only needed to find out if qualification was necessary should they finish in fourth.

Exeter City was only one point ahead of Manchester United for third place at this point and the game in Manchester would prove to be a tough challenge. Both sides played extremely tough football with several cards handed out but in the end, the Grecians walked away with a single point still separating them from fourth place Man United after a 0-0 draw.

The final game of the year saw Exeter City with control of their own destiny: Win the final game at home to Chelsea and they would clinch a spot in the Champion's League. If they lost or drew to the Premier League winners, they would have to wait on the Manchester United result to find out if they would need to go into Champion's League qualifying. Exeter City would waste no time taking advantage of the situation by scoring with a powerful Yaya Sanogo header from about 12 yards out to open scoring in the 20th minute. From there, the Grecians added a defender and played back only taking counter attack opportunities when available. Exeter City would add a second goal in the 79th minute with Chelsea attacking all out and sealed a place in the Champion's League for next season.



Exeter City has done the impossible and will compete in the 2022-2023 Champion's League.

This is the league table to end the 2021-2022 season:



For the second half of the year, this was the Grecian starting XI with their ending ratings:



These are the player stats for the season:

Soccer Leaders - Updated: Jul 1, 2022

Games
GA
Goals
G
1. Jose Izquierdo
37
1. Yaya Sanogo
14
2. Joaozinho
37
2. Sebastian Romero
12
3. Fabian Delph
37
3. Jose Izquierdo
8
4. Cedric
37
4. Joaozinho
8
5. Michael Bradley
37
5. Marco Asensio
6
Assists
A
Clean Sheets (GK)
CS
1. Joaozinho
8
1. Simone Scuffet
7
2. Jose Izquierdo
6
2. Fernando Monzon
5
3. Marco Asensio
5
3.
4. Sebastian Romero
4
4.
5. Fabian Delph
4
5.
Average Form
AF
Overall Increase
UP
1. Yaya Sanogo
1. Lorenzo Curiale
4
2. Jose Izquierdo
2. Mamadou Mensah
4
3. Sebastian Romero
3. Martinho Feijo
4
4. Joaozinho
4. Felipe Marcano
4
5. Marco Asensio
5. Marco Asensio
3
Overall Decrease
DWN
(Points/Games) + Average Form
PGA
1. Michael Bradley
-1
1. Yaya Sanogo
7.75
2. Jose Izquierdo
0
2. Sebastian Romero
7.36
3. Joaozinho
0
3. Jose Izquierdo
7.28
4. Sebastian Romero
0
4. Joaozinho
7.23
5. Fabian Delph
0
5. Marco Asensio
7.04


Once the celebrations died down, Exeter City was sad to have long time captain Michael Schimpelsberger (71 OVR) leave the team with an expiring contract. The right defensive back had been with manager koszak27 from the start and it became clear that no amount of wages could be offered for the 30 year old to stay with the team and not play. Youth academy graduate CB Basil Xenakis (59 OVR) would also leave the team after an expired contract when the season ended.

Manager koszak27 had finally reached his goal of Champion's League football, even after several attempts (in the fans' eyes) to foil his own plans. He was able to take the Grecians from League 2 all the way up to the Premier League and qualify in only the second season there for the pinnacle of European football.

The 2022-2023 season would start with the winter window's free transfers reporting to the team. Many of the players were unquestioned starters for their former teams and likely demanded similar time in their new home at Exeter. With the addition of Champion's League games to the schedule, the team would need significant depth for mid-week games.

The first move in the summer 2022 transfer window was the sale of young RB Martinho Feijo (69 OVR) to Real Madrid for $7.5 Mil. The youth academy product had completed a loan spell at Luton Town in 2020 but had not featured yet for the Grecians. After this sale was a purchase from Real Madrid in center midfielder Mateo Kovacic. The 28 year old Croatian was purchased for $18 Mil.



Mateo Kovacic is headed to Exeter City and the Premier League from Real Madrid for $18 Mil.

Two players were sold following the purchase of Kovacic. Ben Davies (68 OVR), the English left back who had also been with manager koszak27 and featured opposite Schimpelsberger since 2014, was sold to Middlesbrough for his $1.3 Mil. evaluation. Davies had also been disappointed with his lack of play time for a few seasons now and was in the final year of his contract.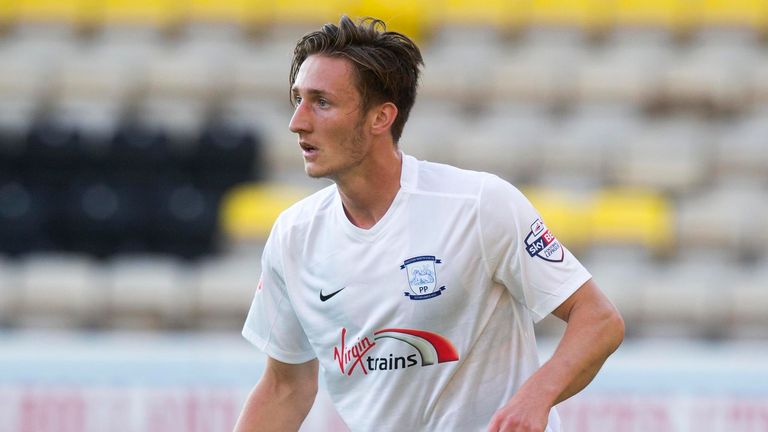 Middlesbrough sign 26 year old left defensive back Ben Davies from Exeter City for $1.3 Mil.

Next in the transfer window was the sale of Jose Mauri (76 OVR), the Argentinian midfielder who was upset over his role with the team. Internazionale came in with an $8 Mil. bid for the 26 year old but accepted a payment of $10 Mil. in the end.

The final transfer of the summer window was the purchase of Salvador Ruiz Pena (81 OVR), a center midfielder from Atletico Madrid. Exeter would have to pay $18 Mil and throw in CB Fabien Danic (69 OVR) in order to complete the deal for the 23 year old. Pena was an exciting prospect at Atletico and should play nicely into the Grecian's future plans.

The only other roster changes in summer 2022 were the loans of striker Tom Nichols (70 OVR) to Doncaster and CB Sheyi Harris (70 OVR) to Leicester City.

This is the depth chart for Exeter City's 2022-2023 season:

Exeter City Depth Chart - 2022

STARTER
2ND
3RD
4TH
GK
Julian (76)
Monzon (66)
Mensah (64)
Marcano (61)
RB
Cedric (82)
Iorfa (74)
RCB
Martinez (84)
Gonzalo (74)
LCB
Okore (83)
Medieros (77)
LB
Conlan (88)
Letizia (76)
RM
Joaozinho (82)
Nkoudou (79)
RCM
Bradley (81)
Asensio (83)
LCM
Kovacic (83)
Pena (81)
LM
Giordano (91)
Gerso (77)
ST
Romero (78)
Curiale (81)
ST
Sanogo (79)
Izquierdo (78)


This is the starting XI for Exeter City's 2022-2023 season:



Exeter City would finish August with three points having won only one out of three Premier League games. It was a typical slow start for the Grecians who sit in 15th place as of September 1st, 2022. There is still a lot of football to be played though, especially with the team's inaugural Champion's League campaign.

Champion's League Group E:
Exeter City
FC Barcelona
Dynamo Kyiv
Ajax

Manager's Note:
WE DID IT!!! It took 8 full seasons but we went from the lowest in-game English league to Champion's League games. I managed to hold onto just two original random players throughout. It could have been three if I didn't sell Davies but I felt bad letting him rot in my reserves at still only 26 years old.

I was happy with all the transfers we made but selling Scuffet really had me worried. Once Marseille accepted an offer for double his evaluation, I knew we needed to act quickly on a replacement but I had absolutely no goalies scouted. All the world class goalies wanted way too much money and I had offers already accepted at that point for three free transfers so my budget wasn't very high.

It was a nail biter simulating games with Monzon in goal at only 66 OVR but he held his own. Danny Rose has been rapidly declining in stats so I dropped him in favor of adding a fifth midfielder in Marco Asensio who went up three this season to 83 OVR. The 3-5-2 ended up working out and Yaya Sanogo is an absolute beast up front. He can get to almost any cross with his height and strength.

This will actually be my first time playing in the Champion's League in FIFA because usually I use low rated teams and never get this far. I'm excited and need to hurry up and play some before FIFA 17 comes out next week. We drew a really tough group but I am going to prioritize my starters for Champion's League and try to go all out and win it this season. Won't matter if we get fired for the league finish now that I've accomplished my goal and the new game is almost out.

Next update will be September 1st, 2023.
Thursday, September 22, 2016
12:10 PM - September 22, 2016. Written by Tmizzle
Miami Heat at Orlando Magic
Jan 1,
1ST
2ND
3RD
4TH
SCORE
Miami (1-0)
23
40
24
34
121
Orlando (0-1)
32
20
39
29
120
Miami Heat

STARTERS
MIN
FGM-A
3PM-A
FTM-A
REB
AST
STL
BLK
TO
PTS
K. Dunn
28
9-17
5-9
2-4
5
8
0
0
5
25
A. Crabbe
24
1-6
1-4
1-2
2
1
0
0
1
4
J. Winslow
27
1-3
0-2
0-0
0
7
0
0
0
2
C. Bosh
28
6-8
3-3
4-4
4
1
0
0
2
19
H. Whiteside
23
5-6
0-0
3-4
9
1
1
3
1
13
BENCH
MIN
FGM-A
3PM-A
FTM-A
REB
AST
STL
BLK
TO
PTS
J-Rich
25
9-12
5-7
9-12
2
2
0
0
1
23
M. Leonard
21
8-10
4-5
0-0
3
1
0
0
0
20
T. Burke
16
1-4
0-1
5-6
1
6
2
0
1
7
K. Bazemore
22
1-4
0-2
2-2
2
3
2
0
0
4
N. Cole
6
1-1
1-1
0-0
0
1
1
0
0
3
F. Ezeli
26
0-2
0-0
1-2
5
2
3
1
1
1
T. Johnson
DNP
A. Johnson
DNP
TEAM TOTALS
42/73
19/34
18/24
37
33
9
4
14
121
Orlando Magic

TEAM TOTALS
44/79
11/22
21/26
40
32
11
1
11
120
10:41 AM - September 22, 2016. Written by Tmizzle
Miami Heat Depth Chart - 2017

STARTER
2ND
3RD
4TH
PG
Khris Dunn
Trey Burke
Norris Cole
SG
Allen Crabbe
Josh Richardson
Tyler Johnson
SF
Justice Winslow
Kent Bazemore
Jake Layman
PF
Chris Bosh
Meyers Leonard
Amir Johnson
C
Hassan Whiteside
Festus Ezeli
Labissiere
Wednesday, September 21, 2016
Matchup Preview *|* Week Six
@
Cleveland Browns


(3-2, 1-2 Away)

Tennessee Titans


(3-2, 2-1 Home)

Offensive Stats Comparison

2,324 (18th)

Total Yards

2,319 (19th)

1,255 (30th)

Total Offensive Yards

1,500 (19th)

576 (32nd)

Passing Yards

1,124 (13th)

679 (1st)

Rushing Yards

376 (26th)

23.6 (12th)

Points Per Game

19.8 (25th)

Defensive Stats Comparison

1,862 (30th)

Total Yards Allowed

1,169 (2nd)

1,216 (27th)

Passing Yards Allowed

794 (3rd)

646 (31st)

Rushing Yards Allowed

375 (4th)

149 (31st)

Points Allowed

71 (3rd)

Injury Report
CB Tramon Williams
Partial MCL Tear (8 Weeks)
C Brian Schwenke
Torn Shoulder Labrum (1 Week)


LG Byron Bell
Herniated Disk (2 Weeks)


FB Jalston Fowler
Dislocated Kneecap (2 Weeks)

Game Notes
A week after shocking the then-undefeated Patriots, the Browns will travel to Tennessee to take on the Titans. Good news for Browns fans. Coach Hue Jackson announced earlier this week that Josh McCown will start this game at quarterback. After initially naming Robert Griffin III at the beginning of the season starting quarterback, RGIII has thrown two touchdowns along with nine interceptions in the last three games to prompt the switch.

The Browns will have another test on offense, with the Titans boasting the 2nd best defense in the league. The good news is their offense isn't nearly as good as the Patriots are. However, many experts believe that the Browns happened to catch the Patriots at the right time, missing four starters on offense.

After losing their first two games, the Titans have won three straight and are back in the thick of things in the AFC South. Before they host the first place Jaguars in two weeks, they are going to have to keep the win streak going to try to keep up. To do that, they are going to have to keep the score low. DeMarco Murray, acquired through free agency in the offseason, is not having the season so far that the Titans were expecting. Right now he is only averaging 2.7 yards on the ground per carry, rushing for only 205 yards and scoring one touchdown. Quarterback Marcus Mariota has been the offense, throwing for 1,183 yards with nine touchdowns and six interceptions.
Tuesday, September 20, 2016
Monday, September 19, 2016