The dynasties we recommend...
- Braves May 1st Update. by bkrich83

(4)


- May 1st Standings and League Leaders by bkrich83

(6)


- 2012/13 Eastern Conference Semi Finals Recap - East Finals Preview by cgalligan

(7)


- Draft Results by wolvesjr34

(3)


- General Manager's Assessment Allstar Break by wolvesjr34

(2)


- 2012/13 Western Conference Semi Finals Recap - West Finals Preview by cgalligan

(7)


- Monday, April 4, 2011 by rbowlden

(1)


- Sunday, April 3, 2011 by rbowlden

(0)


- RTTS 2014 Regular Season Update 1 by crbuke

(1)


- Chicago Cubs (fantasy draft) by Pete_Dogg_18

(4)


See all the latest Dynasty Comments in one location.
08:38 PM - October 6, 2014. Written by bayers3
THE INDIANAPOLIS STAR (COLTS DYNASTY REPORT)


1:00 PM EST - September 28th, 2014
Lucas Oil Stadium - Indianapolis, IN


Tennessee Titans at Indianapolis Colts
Sep 28, 2014
1ST
2ND
3RD
4TH
SCORE
Tennessee Titans (2-2, 2-1 Away)
0
0
0
0
0
Indianapolis Colts (3-1, 1-1 Home)
0
0
10
21
31

Top Performers

Passing : A. Luck (IND) - 281YDS, TD
Rushing : T. Richardson (IND) - 23CAR, 110YDS, 2TD
Receiving : D. Allen (IND) - 8REC, 102YDS

INDIANAPOLIS - The Colts would face an AFC South foe for the second week in a row, but this time they would have the services of starting C Khaled Holmes. They would also avoid facing Jake Locker thanks to a shoulder injury, Brian Hoyer would get the nod for the Titans.

The entire first half of this game was filled with offensive miscues that helped both defenses look good. The Titans managed to stone Trent Richardson in the 1st quarter on a 4th & Goal attempt from the 2, and then Andrew Luck would throw a sloppy INT in the endzone just before half time.

It isn't clear what either coach said during the break, but whatever Chuck Pagano said worked really well. The Colts broke the deadlock with a 28 yard FG by Adam Vinatieri, but their relief was short lived. TY Hilton would have to leave the game after dislocating his wrist, leaving Reggie Wayne and Dwayne Allen to shoulder the receiving load.


Richardson would have a big day on the ground.


Richardson would sneak in from a yard out to make it 10-0, and then basically walk into the endzone in the 4th to make it 17-0. A TD pass to Da'Rick Rogers would basically put the game away at 24-0 with the way the Titans were playing. Hoyer had a horrible day and the Titans couldn't run the ball at any point. Shonn Greene would finish with 12 carries for 22 yards.


Rogers evades a sloppy tackle on his way to a score.


The final humiliation came with the Titans threatening to score, finally getting into the redzone. A bad pass to Kendall Wright would find the arms of Vontae Davis on the 7 yard line, and he would run it all the way back for a pick-six and the final score of 31-0.
11:53 PM - October 5, 2014. Written by rancer890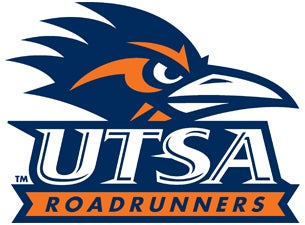 UTSA nab 4 recruits after a win against Marshall


SAN ANTONIO - The good news continues for the UTSA Roadrunners as 4 more recruits sign on the dotted line and have committed to the team for the 2014 season:

Joel Cooper (C) - 68 OVR
Cody Richardson (OT) - 67
James Hill (OT) - 66
Chad Green (OG) - 64

In a press release, UTSA announced that "we're excited to have 4 young men join our football program for the next 4 seasons. These youngsters are talented and want to make the UTSA Roadrunners a winner. All 4 of these players are offensive linemen, and it's essential in the current era of college football that we can protect the quarterback and bring depth to the offensive-line. We have accomplished both these goals and we can't wait for these 4 players to enroll before the 2014 season."

Joel Cooper Vitals:

Hometown: San Antonio, TX
Caliber: 2-star

OVR: 68 (+6)
Speed: 61
Agility: 66
Acceleration: 88
Pass Block: 78
Run Block: 71

Cody Richardson Vitals:

Hometown: Alamo, TX
Caliber: 2-star

OVR: 67 (+6)
Speed: 63
Agility: 62
Acceleration: 85
Pass Block: 74
Run Block: 74

James Hill Vitals:

Hometown: Fort Worth, TX
Caliber: 2-star

OVR: 66 (+5)
Speed: 61
Agility: 60
Acceleration: 85
Pass Block: 74
Run Block: 74

Chad Green Vitals:

Hometown: Batch Springs, TX
Caliber: 2-star

OVR: 64 (+3)
Speed: 51
Agility: 66
Acceleration: 81
Pass Block: 74
Run Block: 74


UTSA Roadrunners Recruiting - 2013

NAME
POS
CLASS
HOMETOWN
HT
WT
CALIBER
Marvin Jones
WR
HS
Kilgore, TX
6'5"
201
Joel Cooper
C
HS
San Antonio, TX
6'2"
267
Cody Richardson
OT
HS
Alamo, TX
6'4"
318
James Hill
OT
HS
Fort Worth, TX
6'6"
295
Chad Green
OG
HS
Balch Springs, TX
6'2"
293
11:38 PM - October 5, 2014. Written by rancer890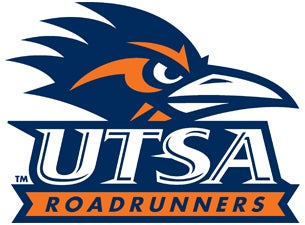 Roadrunners use big First Quarter to defeat Marshall 27-17

OCT 5, 2013

HUNTINGTON, WV - The UTSA Roadrunners continue with their high-scoring attack to edge the Marshall Thundering Herd to win their second consecutive game in Conference-USA competition.

Turnovers were a big theme for both teams as both starting quarterbacks, UTSA's Tucker Carter, and Marshall's Rakeem Cato, had to endure 5 interceptions by the defensive units. Costly turnovers in both redzones prevented the score from being much higher, but credit to the defensive side of the ball for making the plays that the offense could not execute. However, UTSA were able to control the line of scrimmage unlike their opponents through RS Junior David Glasco, who had a 100+ yard on the ground this afternoon.

UTSA were relatively toothless after that huge 1st Quarter, but the defense made key stops, and the Roadrunners were able to utilize the best formation in football, the victory formation, to secure a win and move back to .500 at 3-3, while remaining perfect in Conference Play. Marshall fall to 2-3 in their Conference season and home opener.

Next Saturday, the Roadrunners come back to their friendly confines at the Alamodome against the Rice Owls (3-2, 1-1 C-USA).


Texas-San Antonio Roadrunners at Marshall Thundering Herd
Oct 5, 2013
1ST
2ND
3RD
4TH
SCORE
Texas-San Antonio Roadrunners (3-3 (2-0))
20
0
7
0
27
Marshall Thundering Herd (2-3 (0-1))
0
7
10
0
17
Team Stats Comparison
UTSA
MRSH
Total Offense
455
443
Rushing Yards
128
57
Passing Yards
327
386
First Downs
23
22
Punt Return Yards
13
0
Kick Return Yards
0
60
Total Yards
468
503
Turnovers
3
2
3rd Down Converstion
7-15
8-19
4th Down Conversion
2-2
1-1
2-Point Conversion
0-0
0-0
Red Zone Touchdowns/Field Goals
5-3-2
5-2-1
Penalties
4-20
4-45
Posession Time
21:21
14:39
Scoring Summary
FIRST QUARTER SCORING
UTSA
MRSH
(UTSA) T. Carter 21 Yd pass to K. Jones (S. Ianno kick)
7
0
(UTSA) T. Carter 3 Yd pass to D. Glasco (S. Ianno kick)
14
0
(UTSA) E. Okotcha 13 Yd run (missed kick)
20
0
SECOND QUARTER SCORING
UTSA
MRSH
(MRSH) K. Grooms 4 Yd run (J. Haig kick)
20
7
THIRD QUARTER SCORING
UTSA
MRSH
(MRSH) R. Cato 9 Yd pass to K. Grooms (J. Haig kick)
20
14
(UTSA) N. Shaw 2 Yd run (S. Ianno kick)
27
14
(MRSH) J. Haig 31 Yd FG
27
17
Texas-San Antonio Roadrunners

PASSING
C/A
YDS
TD
INT
Tucker Carter
25/39
327
2
3
RUSHING
ATT
YDS
AVG
TD
David Glasco
26
114
4.3
0
Evans Okotcha
2
13
6.5
1
Nate Shaw
1
2
2.0
1
Tucker Carter
10
-1
-0.1
0
RECEIVING
REC
YDS
AVG
TD
Earon Holmes
6
108
18.0
0
Kam Jones
7
96
13.7
1
Brandon Freeman
2
46
23.0
0
Kenny Harrison
2
31
15.5
0
Jeremiah Moehler
4
24
6.0
0
David Glasco
4
22
5.5
1

Marshall Thundering Herd

PASSING
C/A
YDS
TD
INT
Rakeem Cato
25/59
386
1
2
RUSHING
ATT
YDS
AVG
TD
Kevin Grooms
13
36
2.7
1
Rakeem Cato
4
21
5.2
0
RECEIVING
REC
YDS
AVG
TD
Tommy Shuler
7
118
16.8
0
Kevin Grooms
8
111
13.8
1
Demetrius Evans
4
63
15.7
0
Eric Frohnapfel
2
41
20.5
0
Jazz King
1
21
21.0
0
Shawney Kersey
2
19
9.5
0
Deontay McManus
1
13
13.0
0
07:31 PM - October 3, 2014. Written by bayers3
THE INDIANAPOLIS STAR (COLTS DYNASTY REPORT)


1:00 PM EST - September 21st, 2014
EverBank Field - Jacksonville, FL


Indianapolis Colts at Jacksonville Jaguars
Sep 21, 2014
1ST
2ND
3RD
4TH
SCORE
Indianapolis Colts (2-1, 2-0 Away)
7
3
7
10
27
Jacksonville Jaguars (0-3, 0-1 Home)
0
3
0
0
3

Top Performers

Passing : A. Luck (IND) - 324YDS, 2TD
Rushing : T. Richardson (IND) - 18CAR, 92YDS, TD
Receiving : D. Allen (IND) - 8REC, 115YDS

JACKSONVILLE - The rain started falling well before kickoff and it continued to come down hard when the final whistle blew. The wind was manageable for this game, but the field was a mess and would cause issues for the Colts passing game.

Andrew Luck was not lucky to start the game, taking a hard hit from Chris Clemons on his very first pass attempt. The hit would knock Luck out for a few plays, but that was basically the best Jacksonville's defensive line could muster during the downpour. Luck would give Indy a 7-0 lead with an 11 yard TD pass to Reggie Wayne.

The Jaguars would make things interesting to open the game with an interception on a long pass to Hilton, but the Colts would recover and completely dominate this game on both sides of the ball. Adam Vinatieri would make it 10-3 with a 34 yard FG to open the 2nd quarter, and Josh Scobee would answer back with a 45 yarder to break the shutout.


The Colts running game would help overcome the weather.


A Wayne TD in the 3rd and another Vinatieri FG in the 4th would give the Colts a 20-3 lead and the Jaguars basically folded. The Colts would eat up the clock and add a Trent Richardson TD run for good measure to end the game 27-3. Jacksonville would finish the game with less than 100 yards of total offense and a whopping 7 sacks allowed.
Manager Fevzi Sadik Hired at Gençlerbirliği S.K.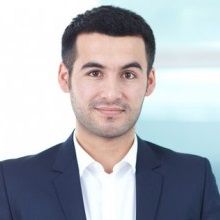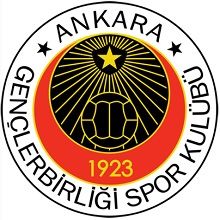 AP New York -- In the Turkish capital city of Ankara, changes are coming to their beloved football club as a foreign investor has purchased the club and hired manager Fevzi Sadik, at only 37 years of age, as it's club manager. Sadik asked that as the move has come mid-season, to not evaluate him on the team he was given from the former regime. He reassured fans that the team would fight tenaciously to secure a promising finish in the league table, but also assured media that a renewed focus on youth scouting and technical football would make the 2015 team unrecognizable to the one currently assembled.

General
Game: FIFA 15
Team: Gençlerbirliği S.K.
League: Turkish Süper Lig

Game Settings
Difficulty: World Class
Half Length: 10 minutes
Slides: Drunken Ferret's WC - Cubone's Variation (fluid)

House Rules
Turkish Foreign Player Rules Upheld - only 6 foreign players on field at any time/8 including bench
Foreign investor purchased from catelogue and spent on scouts only
First season will be simulated and summarized, giving time to establish winning roster, effectively the dynasty reporting will begin for the 2015 season
Essentially, I'm using this dynasty to learn how to really play the game well, and record some decent highlights along the way. Don't expect detailed write-ups or intensive statistics for each game. Just soak it all in and enjoy this for what it's worth.
GAME ON!
01:41 AM - October 3, 2014. Written by Jazon654
REDEMPTION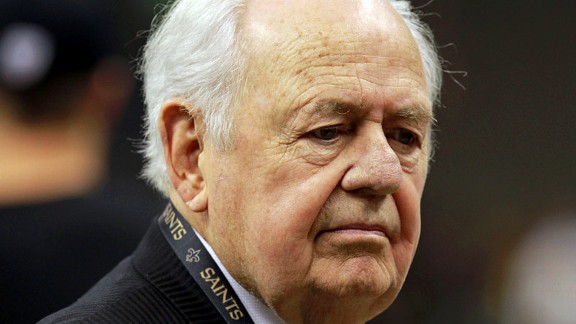 The New Orleans Saints are getting back to business this week with the start of training camp just days away. Owner Tom Benson says the team is "excited, eager, and hungry; exactly the way you want your team to be this time of year". With the loss of Darren Sproles and a stable of unproven running backs, the team looks to rely on the passing game more than ever. this isn't exactly bad news. The Saints have a very talented group of WR's including Marues Colston, Kenny Stills, and newly acquired rookie Brandon Cooks from Oregon state; not to mention All-Pro TE Jimmy Graham, who is redefining his position. and this is just the offense.

Defensively this team stacked up the secondary with the acquiring of Jairus Byrd to play alongside Kenny Vacccaro and rookie Vinnie Sunseri. The defensive line is loaded with talent, and a much improved linebacking core should help keep the team in close games.

All in all this team is ready to get on the field and start the season. another offseason is in the books and it's finally time for football again.
Wednesday, October 1, 2014
09:47 PM - October 1, 2014. Written by bayers3
THE BOSTON GLOBE (RED SOX DYNASTY REPORT)


BALTIMORE, MD - The Red Sox traveled to face the Orioles this week, their first series against them this year. The Orioles, sitting very close to .500, would be looking for a strong home stand to turn their season around and cool off the streaking Red Sox. With Chris Archer on the mound against Bud Norris, things would be in Boston's favor.

Thing started off very well for Baltimore, mainly because Boston's hitters just couldn't get anything to land for them. Delmon Young opened the scoring in the 2nd inning, thanks to Mookie Betts, when an easy line drive out caromed off Betts' glove and became an RBI double.

Xander Bogaerts pulled the Red Sox ahead 2-1 in the 3rd with a 2R-HR after Chris Owings went wild on the bases by stealing 2nd and 3rd. Both starters settled in and held the game 2-1 until the top of the 5th when Betts stole 3rd and made it easy for Owings. Owings would hit a 6-3 ground out that would easily score Betts for a 3-1 lead.


Betts has been very error prone on defense this season.


Norris left after the 5th, but Archer kept going and just mowed down Oriole hitters through the 8th. Archer only allowed two hits and a single walk on his way to 16K, the only run of the game coming on the Betts error. Leonys Bravo came in for the 9th and struck out the side with his 100mph heater for his 7th save and Boston's 21st win.


Boston Red Sox at Baltimore Orioles
May 2, 2016
1
2
3
4
5
6
7
8
9
R
H
E
Boston (21-10)
0
0
2
0
1
0
0
0
0
3
10
1
Baltimore (15-14)
0
1
0
0
0
0
0
0
0
1
2
0
W: Archer (6-0) L: Norris (2-2) S: Bravo (7)
Wolverhampton Wanders

Match Difficulty: Professional
Half Length: 6 Minutes
Disabled first Summer transfer window.
George Tyler takes control of the Wolves before the upcoming 2014 season begins. As a new manager and to motivate the players to strive for greatness he declares that all positions were up for grabs prior to the 3 friendlies the team would play as a warm ups to their season. Which would kick off against Luton Town in the Capital One Cup on August 12th at home,4 days before their first league match against title hopeful Norwich City at home.

During the friendles Tyler took a back set to coach and allowed his assistants to manage the games (I simmed the games), while he watched on with a keen eye judging players on their individual performances in games and on the training pitch.

3 consecutive 2-1 losses in their friendly matches, against Mordovia Saransk, Hellas Verona and WS Wanders had a lot of the playing group lacking belief in the team. However the new manager was hardly worried, as everyone got a chance to play during these games and in newer roles and formations. So he could evaluate his squad before the games were being played for points. After a thorough evaluation of the players performance throughout the friendlies a side that he believed could achieve the boards Domestic Cup, goals of reaching the Round of 32, and the League Objective of finishing mid of the table. The initial squad report was released to the board recently and we managed to get a hold of the memo. He has chosen to exclude the players on loan from the depth chart as they will not come into the selection process before games until they return to the club.

Wolverhampton Depth Chart - 2014

STARTER
2ND
3RD
4TH
G
Carl Ikeme (70)
Aaron McCarey (63)
Jonathon Flatt (53)
RB
Matt Doherty (64)
Kevin Foley (65)
RCB
Roger Johnson (71)
Sam Ricketts (70)
LCB
Richard Stearman (70)
Danny Bath (68)
LB
Scott Golbourne (67)
Ben O'Hanlan (45)
RM
James Henry (71)
Kevin McDonald (69)
CDM
Michael Jacobs (68)
Ethan Ebanks-Landell (60)
Jordi Ortega (53)
LM
Bakary Saka (74)
Tommy Rowe (65)
Lee Evans (60)
RW
Rajin van La Parra (67)
David Edwards (66)
CF
Nouha Dicko (68)
Leon Clarke (66)
Liam McAlindon (59)
LW
Razak Bourki (69)
George Saville (61)
Matchup Preview *|* January 1,
@
Detroit Lions


(1-1, Away)

Carolina Panthers


(1-1, Home)

Offensive Stats Comparison

554

Total Yards

295

422

Total Offensive Yards

249

219

Passing Yards

120

203

Rushing Yards

129

38

Points Per Game

24

3

Passing TD

2

2

Rushing TD

1

22

First Downs

13

6

Red Zone Attempts

4

5-0

Red Zone TD-FG

2-1

83

Red Zone Percentage

75

Defensive Stats Comparison

213

Total Yards Allowed

136

159

Passing Yards Allowed

85

54

Rushing Yards Allowed

51

21

Points Allowed

0

6

Sacks

1

0

Fumble Recoveries

2

0

Interceptions

3

21

Points Per Game

0

3

Red Zone Attempts

1

3

Red Zone TD-FG

0-0

100

Red Zone Percentage

0

Injury Report


J Williams (LOLB - 69)
3 weeks


Cotchery (WR - 80)
1 week

Game Notes
Carolina are a very good team. They have a good QB in Newton who can and will scramble. Olsen is a good tight end but their RBs are poor and the WRs no better than average. The offensive line is also average. The left tackle (Chandler - 75) is probably the weak link.

Their defense is excellent. The D line is fantastic and the LBs very strong. The secondary is poor and aside from Cason (CB - 80) there is no-one of reasonable talent. The safeties are also very average.

The gameplan will be to drop off my LBs into coverage constantly and force the Panthers to run on me. I will use my RE, Ansah to pressure their O-line. On offense, I will run the ball less and target my 2nd and 3rd receivers on short passes whilst occasionally testing the weak safeties deep with Calvin. Screens are unlikely to work. Short passes against a weak secondary might.

Pre-game prep will be focused on Stafford, Tate and Ansah.
Tuesday, September 30, 2014
Washington Redskins at Minnesota Vikings
Nov 2, 2014
1ST
2ND
3RD
4TH
SCORE
Washington Redskins (2-7)
3
0
7
3
13
Minnesota Vikings (8-1)
3
17
0
14
34
Team Stats Comparison
WAS
MIN
Total Offense
304
450
Rushing Yards
142
222
Passing Yards
162
228
First Downs
12
18
Punt Return Yards
7
18
Kick Return Yards
33
40
Total Yards
344
508
Turnovers
2
1
3rd Down Converstion
5-14 (35%)
8-15 (53%)
4th Down Conversion
0-0
0-1 (0%)
2-Point Conversion
0-0
0-0
Red Zone Touchdowns/Field Goals
3-1-1 (66%)
6-3-1 (66%)
Penalties
3-15
0-0
Posession Time
27:22
32:38
Scoring Summary
FIRST QUARTER SCORING
WAS
MIN
9:33
(MIN) Blaie Walsh 36 Yard FG
0
3
3:43
(WAS) Kai Forbath 48 Yard FG
3
3
SECOND QUARTER SCORING
WAS
MIN
11:42
(MIN) Adrian Peterson 1 Yard TD Run
3
10
8:29
(MIN) Adrian Peterson 2 Yard TD Run
3
17
2:35
(MIN) Blair Walsh 57 Yard FG
3
20
THIRD QUARTER SCORING
WAS
MIN
10:46
(WAS) Robert Griffin III 10 Yard TD Pass to DeSean Jackson
10
20
FOURTH QUARTER SCORING
WAS
MIN
12:55
(WAS) Kai Forbath 18 Yard FG
13
20
6:26
(MIN) Teddy Bridgewater 13 Yard TD Pass to Cordarrelle Patterson
13
27
4:11
(MIN) Teddy Bridgewater 42 Yard TD Pass to Cordarrelle Patterson
13
34
Washington Redskins

PASSING
C/A
YDS
TD
INT
Robert Griffin III
15/26
182
1
1
RUSHING
ATT
YDS
AVG
TD
Alfred Morris
18
75
4.1
0
Robert Griffin III
6
70
11.6
0
Roy Helu, Jr.
3
-3
-1.0
0
RECEIVING
REC
YDS
AVG
TD
Andre Roberts
4
101
25.2
0
Pierre Garcon
4
37
9.2
0
Jordan Reed
2
17
8.5
0
DeSean Jackson
1
10
10.0
1
Alfred Morris
3
9
3.0
0
Darrel Young
1
8
8.0
0
BLOCKING
PANCAKE
SACK
Chris Chester
1
0
Trent Williams
1
0
Shawn Lauvao
1
1
Tyler Polumbus
0
2
Braxston Cave
0
1
DEFENSE
TACK
SACK
INT
TD
Akeem Jordan
14
0.0
0
0
Ryan Kerrigan
9
1.0
0
p
Chris Baker
5
0.0
0
0
Trent Murphy
5
0.0
0
0
David Amerson
3
0.0
0
0
Stephen Bowen
3
0.0
0
0
DeAngelo Hall
3
0.0
0
0
Duke Ihenacho
3
0.0
0
0
Phillip Thomas
3
0.0
0
0
Bashaud Breeland
2
0.0
0
0
Barry Cofield
2
0.0
0
0
Perry Riley, Jr.
2
0.0
0
0
Trenton Robinson
1
1.0
0
0
KICKING
FG
XP
PTS
LONG
Kai Forbath
2/2
1/1
7
48
PUNTING
NO
YDS
AVG
IN20
Tress Way
7
234
33.4
1
KICK RETURN
RET
YDS
AVG
TD
DeSean Jackson
1
20
20.0
0
Andre Roberts
1
13
13.0
0
PUNT RETURN
RET
YDS
AVG
TD
DeSean Jackson
2
7
3.5
0

Minnesota Vikings

PASSING
C/A
YDS
TD
INT
Teddy Bridgewater
19/33
238
2
1
RUSHING
ATT
YDS
AVG
TD
Adrian Peterson
24
142
5.9
2
Jerick McKinnon
5
51
10.2
0
Matt Asiata
5
16
3.2
0
Teddy Bridgewater
2
13
6.5
0
RECEIVING
REC
YDS
AVG
TD
Cordarrelle Patterson
6
100
16.6
2
Greg Jennings
4
35
8.7
0
Devin Hester
2
33
16.5
0
Kyle Rudolph
4
28
7.0
0
Jerick McKinnon
1
20
20.0
0
Adrian Peterson
1
16
16.0
0
Jarius Wright
1
6
6.0
0
BLOCKING
PANCAKE
SACK
Brandon Fusco
2
0
Charlie Johnson
2
0
Phil Loadholt
2
1
DEFENSE
TACK
SACK
INT
TD
Audie Cole
9
0.0
1
0
Captain Munnerlyn
6
0.0
0
p
Brian Robison
4
2.0
0
0
Chad Greenway
4
1.0
0
0
Anthony Barr
4
0.0
0
0
Josh Robinson
4
0.0
0
0
Linval Joseph
3
1.0
0
0
Robert Blanton
3
0.0
0
0
Harrison Smith
3
0.0
0
0
Sharrif Floyd
2
1.0
0
0
Shaun Prater
2
1.0
0
0
Everson Griffen
2
0.0
0
0
Gerald Hodges
2
0.0
0
0
Xavier Rhodes
2
0.0
0
0
KICKING
FG
XP
PTS
LONG
Blair Walsh
2/2
4/4
10
57
PUNTING
NO
YDS
AVG
IN20
Jeff Locke
4
130
32.5
1
KICK RETURN
RET
YDS
AVG
TD
Devin Hester
1
29
29.0
0
Cordarrelle Patterson
1
11
11.0
0
PUNT RETURN
RET
YDS
AVG
TD
Marcus Sherels
3
18
6.0
0
Monday, September 29, 2014
08:33 PM - September 29, 2014. Written by bayers3
THE INDIANAPOLIS STAR (COLTS DYNASTY REPORT)


8:30PM ET - September 15th, 2014
Lucas Oil Stadium - Indianapolis, IN


Philadelphia Eagles at Indianapolis Colts
Sep 15, 2014
1ST
2ND
3RD
4TH
SCORE
Philadelphia Eagles (2-0, 1-0 Away)
0
7
0
7
14
Indianapolis Colts (1-1, 0-1 Home)
3
3
0
11
17

Top Performers

Passing : A. Luck (IND) - 227YDS, TD
Rushing : L.McCoy (PHI) - 18CAR, 91YDS, TD
Receiving : R.Wayne (IND) - 8REC, 100YDS

INDIANAPOLIS - After a huge win on the road in Week 1 the Colts would get an extra day to rest, and they would desperately need that extra day. Hosting the high flying Eagles at home for a Monday Night opener would not be easy without their starting center. Khaled Holmes suffered an abdominal tear in their season opener and would be out for at least two weeks.

The Colts defense struggled right from the opening drive, allowing the Eagles to run all over them and march right down to the goal. Luckily a defensive stop, tackling Riley Cooper on 3rd down to for a 4th & 2 would hold the Eagles to a field goal.

Andrew Luck managed to engineer a 13 play 79 yard drive, going 8/8, and find TY Hilton for a TD in the second quarter. Another FG by the Eagles, thanks to another stop inside the 20, would leave the teams 7-6 at the half. The Eagles offense, mainly Foles, were not particularly sharp in the first half. The running game worked very well, but once they got inside the 20 the Colts managed to shut them down.


Hilton's TD gave Indy the lead.


The second half featured some serious miscues by the Colts, and to some extend the officiating crew. The Colts offensive line just fell apart in the face of the Eagles blitzing, getting to Luck and stoning Richardson again and again. Long possessions by both sides ate up the 3rd and neither team could score.

The Colts managed to get inside the Philidelphia 20, but facing 4th & 5 they opted to go for it instead of taking the points and instantly regretted it. The offensive line folded under a blitz and Luck was sacked almost as soon as he had the ball. The Colts had another chance on offense, this time converting the 4th down, but a questionable INT gave the Eagles the ball back on the 36. SS Malcolm Jenkins stepped up and blocked off TY Hilton on a deep pass already in the air, and Cary Williams happily snatched it. The ref failed to call a blatant pass interference penalty, and the Eagles had a short field. The Colts defensive finally came up big and held the Eagles to a 30 yard FG.


Kelly's offense failed to find it's wings for most of the game.


With the 4th quarter about to hit the 2-minute warning the Eagles ran over the Colts with a LeSean McCoy TD run and a 2PT conversion to go up 17-7. Luck took the ball with a little over 2:00 on the clock and marched down the field with a 7 play 73 yard drive to punch it in from the 1 with Trent Richardson. Unfortunately the Eagles recovered the onside kick and the game was over.
Minnesota Vikings Stats - 2014

Passing
C/ATT
YDS
AVG
YDS/G
LONG
TD
INT
RAT
Christian Ponder
58/84
668
8.0
111.3
38
6
1
111.6
Teddy Bridgewater
41/68
662
9.7
220.7
76
5
2
105.1
Matt Cassel
49/77
493
6.4
70.4
31
2
3
74.2
Rushing
ATT
YDS
AVG
LONG
20+
TD
YDS/G
FUM
Matt Asiata
145
588
4.1
28
1
4
73.5
0
Adrian Peterson
67
371
5.5
75
2
7
123.7
1
Jerick McKinnon
61
339
5.6
33
1
3
42.4
0
Teddy Bridgewater
4
46
11.5
31
1
0
15.3
1
Christian Ponder
15
36
2.4
23
1
3
6.0
0
Jerome Felton
1
2
2.0
2
0
0
0.3
1
Matt Cassel
7
-2
-0.3
4
0
0
-0.3
1
Receiving
REC
YDS
AVG
TD
LONG
20+
YDS/G
YAC
Jarius Wright
27
517
19.1
5
76
--
64.6
192
Kyle Rudolph
31
302
9.7
2
28
--
37.8
112
Adam Thielen
22
270
12.3
1
38
--
38.6
88
Greg Jennings
22
255
11.6
2
30
--
31.9
66
Devin Hester
11
118
10.7
1
22
--
19.7
62
Cordarrelle Patterson
6
118
19.7
1
42
--
39.3
20
Jerick McKinnon
12
116
9.7
0
29
--
14.5
92
Adrian Peterson
7
48
6.9
0
14
--
16.0
32
Charles Johnson
2
36
18.0
0
31
--
4.5
11
Rhett Ellison
3
19
6.3
1
14
--
2.4
9
Matt Asiata
3
13
4.3
0
5
--
1.6
5
Jerome Felton
1
12
12.0
0
12
--
1.5
9
Blocking
PCAKE
SACK
Phil Loadholt
11
4
Brandon Fusco
8
0
Matt Kalil
6
1
John Sullivan
5
1
Charlie Johnson
1
0
Tackles
Sacks
Interceptions
Defense
SOLO
AST
TOT
SACK
TLOSS
PD
INT
TD
Harrison Smith
--
--
59
0.0
2
1
2
0
Robert Blanton
--
--
45
1.0
4
0
1
0
Jasper Brinkley
--
--
38
1.0
1
2
0
0
Chad Greenway
--
--
35
2.0
8
1
0
0
Linval Joseph
--
--
34
6.0
13
0
0
0
Josh Robinson
--
--
33
1.0
3
1
2
0
Captain Munnerlyn
--
--
28
1.0
1
1
3
0
Anthony Barr
--
--
21
2.0
7
0
0
0
Shaun Prater
--
--
21
1.0
1
2
0
0
Everson Griffen
--
--
19
4.0
6
0
0
0
Audie Cole
--
--
18
2.0
4
0
1
0
Sharrif Floyd
--
--
14
4.0
5
0
0
0
Corey Wootton
--
--
12
6.0
6
0
0
1
Andrew Sendejo
--
--
11
0.0
0
1
0
0
Brian Robison
--
--
7
2.0
4
0
0
0
Tom Johnson
--
--
6
3.0
3
0
0
0
Scott Crichton
--
--
4
1.0
1
0
0
0
Shamar Stephen
--
--
1
1.0
1
0
0
0
Kickoffs
Punts
Returning
ATT
YDS
AVG
LONG
TD
RET
AVG
TD
Devin Hester
24
692
28.8
101
2
--
--
--
Cordarrelle Patterson
12
289
24.1
41
0
--
--
--
Marcus Sherels
2
26
13.0
20
0
17
17.1
1
Jarius Wright
1
14
14.0
14
0
--
--
--
Field Goals
Extra Points
Kicking
FGM
FGA
PCT
LONG
XPM
XPA
PCT
PTS
Blair Walsh
17
17
100%
54
32
32
100%
83
Punting
PUNTS
YDS
LONG
AVG
NET
BP
IN20
TB
Jeff Locke
35
1,447
63
41.3
33.8
0
14
4