The dynasties we recommend...
- Braves May 1st Update. by bkrich83

(4)


- May 1st Standings and League Leaders by bkrich83

(6)


- 2012/13 Eastern Conference Semi Finals Recap - East Finals Preview by cgalligan

(7)


- Draft Results by wolvesjr34

(3)


- General Manager's Assessment Allstar Break by wolvesjr34

(2)


- 2012/13 Western Conference Semi Finals Recap - West Finals Preview by cgalligan

(7)


- Monday, April 4, 2011 by rbowlden

(1)


- Sunday, April 3, 2011 by rbowlden

(0)


- RTTS 2014 Regular Season Update 1 by crbuke

(1)


- Chicago Cubs (fantasy draft) by Pete_Dogg_18

(4)


See all the latest Dynasty Comments in one location.
06:11 PM - August 26, 2014. Written by Reiny09
Minnesota Vikings 2014 Schedule

DATE
OPPONENT
RESULT
Aug 8
vs Oakland Raiders
Aug 16
vs Arizona Cardinals
Aug 23
at Kansas City Chiefs
Aug 28
at Tennessee Titans
Sep 7
at St. Louis Rams
Sep 14
vs New England Patriots
Sep 21
at New Orleans Saints
Sep 28
vs Atlanta Falcons
Oct 2
at Green Bay Packers
Oct 12
vs Detroit Lions
Oct 19
at Buffalo Bills
Oct 26
at Tampa Bay Buccaneers
Nov 2
vs Washington Redskins
Nov 16
at Chicago Bears
Nov 23
vs Green Bay Packers
Nov 30
vs Carolina Panthers
Dec 7
vs New York Jets
Dec 14
at Detroit Lions
Dec 21
at Miami Dolphins
Dec 28
vs Chicago Bears
3/18/15

Defensemen Barret Jackman, Thomas Hickey and Justin Falk each found the back of the net to secure a 3-2 bounce-back win for the Islanders over the Montreal Canadians Wednesday night at Nassau Coliseum.



Saturday, August 23, 2014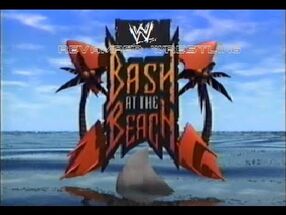 United States Championship #1 Contendership
Antonio Cesaro w/Paul Heyman vs Jack Swagger w/Zeb Colter
---------------------------------------------------------
WWE Tag Team Championship / 2 out of 3 Falls


The Usos (c) vs Luke Harper & Erick Rowan
---------------------------------------------
United States Championship


Curtis Axel vs Ryback (c) vs Ted DiBiase Jr.
---------------------------------------------
Grudge Match
Bray Wyatt vs Chris Jericho
-------------------------------------
Intercontinental Championship


Jay Lethal vs Austin Aries vs Alberto Del Rio (c)
---------------------------------------------
EVOLUTION VS REVOLUTION
Evolution (Randy Orton, Roman Reigns, and Triple H) vs Seth Rollins, Dean Ambrose, and Dolph Ziggler
--------------------------------------
WWE Championship


Daniel Bryan (c) vs Cody Rhodes
-------------------------------------
World Heavyweight Championship


C.M. Punk vs Damien Sandow (c) w/Ric Flair


*Prince Devitt def. Leo Kruger to retain the NWA Heavyweight Championship

*Erick Rowan beat Jimmy Uso with a chokeslam and Jey Uso beat Bray Wyatt with a super kick. A 2/3 falls stipulation was announced for their rematch at BATB.

*Eddie Edwards evaded the returning Low-Ki, hitting him with a Die Hard Driver to retain the Cruiserweight title.

*Chris Jericho is back to the blue brand, to address Wyatt's sudden epiphany:

"For the first time in a long time, Y2J is back on SmackDown. Being in this ring in front of the thousands of Jerichoholics here tonight and the millions watching at home.. it feels good! I've been on a bit of a break recently, since I beat Zayn at Wrestlemania. I was looking for direction on RAW. Where does this old guy with all the talent left in the tank fit in? Then.. along came a spider. A big, dark, venomous spider and his family. And I know since I've been gone that Bray Wyatt and the Wyatt Family has become one of the most dominant forces in recent history. The thought of them surrounding me in the ring, with a three-on-one advantage, it terrified me. The Usos helped me avoid that certain fate for one night. But the thought has stuck and it will until I meet Bray Wyatt and his family in the ring. Because of that, I have one thing to say to The Wyatt Family and that's this - thank you. I wanna thank you, Wyatts, for reminding me that the WWE isn't all about lighted jackets and music and surprise entrances and 'Y2J' chants... the WWE is about survival as well. And this ring is a dangerous place.

Guess what, Wyatts. I can be a little dangerous. Because you've never worked with someone like me. I don't look anybody else, I don't think like anybody else, I don't act like anybody else, and as a result that's one of the reasons why I'm the best in the world at what I do! So Wyatts, you can come to the ring and light a torch, you can rock in a chair, you can sing a song, you can do whatever you wanna do but if you wanna get crazy, I can get a little crazy. If you wanna get nuts, I can get nuts. If you wanna get crazy, I'll get crazy with you but when I do you will never.. evvveeer.. be the same again!"




That brought out Luke Harper, who directly challenged the Ayatollah of Rock and Rolla. A big boot and discus clothesline wore down Jericho, but he had the energy to break out a Codebreaker. A big splash and a Boss Man slam through a table finished off the rock star. The Eater of Worlds merely grabbed the head of the fallen Jericho and laugh while his followers eerily stood above him.




"HE'S GOT THE WHOLE WORLD.. IN HIS HANDS.. HE'S GOT THE WHOLE WORLD.. IN HIS HANDS.. He's got the whole world in his haaandsss. Aren't you the real savior, Chris Jericho? Save yourself at the Bash, Chris!"

*C.M. Punk and Ryback battled with their PPV opponents in the tag main-event. World champion Damien Sandow and United States title #1 contender Curtis Axel looked easily overmatched but their in-ring intelligence helped ease that disadvantage. The Big Guy was strong from the get-go, crunching Axel's jaw with an Over the Shoulder Boulder Holder. The brawl spilled to the outside while Punk and Sandow clashed inside. Ric Flair did not get involved, although Ted DiBiase Jr. did make his presence felt, distracting Punk and therefore allowing Sandow to ambush him from behind. He then broke up a pin after a Shell Shock. "The Axe Man" connected on a Perfectplex to Ryback, who kicked out at one. He was hoisted into a torture rack but DiBiase helped him escape. Axel tagged in Sandow, who took dropkicks and the vintage swinging neckbreaker from Punk. The Best in the World sent the champion back to his corner with a Go to Sleep. He and Ryback got the win on the go-home show via a superplex from the top rope by Punk to Axel.




DiBiase's interference could not be mere coincidence, we've seen this before. For now, we'll just assume he was there because he's also facing Ryback on Sunday..
Iwakuma shellacked as M's settle for split

Seattle - It was not a good day at the office for Hisashi Iwakuma. The Minnesota Twins clubbed 10 hits off the Mariner starter, and chased him before he could get an out in the 5th with 8 runs off of him, as the Twins beat the Mariners 8-3 to earn a series split. Trevor Plouffe did most of the damage for the Twins with 5 RBI including a three-run homer in the first the set the tone for the beat down that was to insue. The Mariners now regroup for a giant series before the break with the Oakland A's. It will be Tom Millone (0-0, 0.00 ERA) making his first start of the season for Oakland matching up with Chris Young (6-6, 3.21 ERA) in the opener.


Minnesota Twins at Seattle Mariners
Jul 10, 2014
1
2
3
4
5
6
7
8
9
R
H
E
Minnesota (48-44)
4
1
1
0
2
0
0
0
0
8
12
1
Seattle (50-42)
0
0
2
1
0
0
0
0
0
3
8
1
W: Scott Feldman (6-8) L: Hisashi Iwakuma (7-7)
Minnesota Twins

HITTERS
AB
R
H
RBI
BB
SO
HR
AVG
Santana, SS
4
0
3
1
0
0
0
.262
Dozier, 2B
5
0
0
0
0
1
0
.250
Kubel, LF
5
2
1
0
0
2
0
.232
Willingham, DH
5
3
3
1
0
1
0
.286
Pinto, C
4
1
2
1
0
0
0
.237
Plouffe, 3B
4
1
2
5
0
0
1
.281
Colabello, 1B
3
0
1
0
1
1
0
.240
Fryer, RF
4
1
0
0
0
1
0
.214
Hicks, CF
4
0
0
0
0
1
0
.231
TEAM TOTALS
38
8
12
8
1
7
1
BATTING:
2B: J. Willingham (18), J. Kubel (16), J. Pinto (9)
HR: T. Plouffe (13)
RBI: J. Willingham (59), T. Plouffe 5 (43), J. Pinto (27), D. Santana (14)
SF: D. Santana
GIDP: C. Colabello
FIELDING:
E: S. Feldman (2)
Seattle Mariners

HITTERS
AB
R
H
RBI
BB
SO
HR
AVG
Chavez, CF
5
0
1
0
0
0
0
.321
Romero, RF
4
0
1
0
1
0
0
.248
Cano, 2B
5
0
0
0
0
3
0
.229
Seager, 3B
4
0
2
0
0
0
0
.252
Montero, 1B
4
0
0
0
0
2
0
.233
Morales, DH
3
1
0
0
1
1
0
.220
Zunino, C
4
0
1
1
0
0
0
.231
Miller, SS
3
1
2
1
1
0
1
.291
Ackley, LF
4
1
1
1
0
0
1
.223
TEAM TOTALS
36
3
8
3
3
6
2
BATTING:
2B: M. Zunino (5)
HR: B. Miller (10), D. Ackley (4)
RBI: B. Miller (42), D. Ackley (15), M. Zunino (34)
FIELDING:
E: E. Chavez (1)
Minnesota Twins

PITCHERS
IP
H
R
ER
BB
SO
HR
ERA
Feldman (W, 6-8)
7.0
6
3
3
3
6
2
4.31
Fien
2.0
2
0
0
0
0
0
2.25
TEAM TOTALS
9.0
8
3
3
3
6
2
Seattle Mariners

PITCHERS
IP
H
R
ER
BB
SO
HR
ERA
Iwakuma (L, 7-7)
4.0
10
8
7
0
3
1
3.64
Ramirez
3.0
2
0
0
0
0
0
3.15
Smith
2.0
0
0
0
1
4
0
3.68
TEAM TOTALS
9.0
12
8
7
1
7
1
3/16/15

After former Islander Matt Moulsoun's powerplay goal was overturned in the first period, he went on to tally the game winner and an empty-netter to lead the Buffalo Sabres to a 4-2 victory over the Islanders Monday night at First Niagara Center.



3/14/15

The Islanders won their second straight, defeating the Detroit Redwings 6-2 Saturday night at Nassau Coliseum. Thomas Vanek returned to the line-up for the first time in over three months and added a goal in the lob-sided victory.





*Jay Lethal upset Intercontinental title holder Alberto Del Rio in a non-title bout. Lethal hailed the king with an elbow through the announce table but only drew a nearfall. Del Rio struck back with an enziguri only to take a Lethal Injection neckbreaker. "El Patron" wrenched the arm and locked in the cross armbreaker, but Jay did not give in. He stomped on the body part and got him in an armbar. ADR padded on the offense with a flashy moonsault. Black Machismo had some fire in him, dropping his opponent on a Lethal Combination. He kept on the champ with a double chop, dropkick, and a flying clothesline in a row. A second Lethal Injection - the cutter version - sealed the win.

*Ryback and Jack Swagger had the odds stacked against them in a two-on-three against Antonio Cesaro, Curtis Axel, and Ted DiBiase Jr. Early on, the Big Guy superplexed former partner Axel and DiBiase planted Swagger with a Dream Street. The US champion cleaned Ted's clock on a backpack stunner and dropped him via the Jackhammer. Cesaro stepped in and powerbombed the 291-pound powerhouse. Swagger tagged in after a double team but ultimately lost due to a Michinoku driver and a gutwrench suplex.

*The two-member Shield lost again, having faced Cody Rhodes and Roman Reigns of Evolution. Ambrose countered a running Rhodes into a spinning side slam to kickstart his team. Reigns joined the action and snapped Dean's back with a powerbomb lungblower. Rollins turned it around on a running single-leg dropkick and a backbreaker-neckbreaker combo. Roman went a clubberin' on his former teammate and finished it with a Superman punch. The Shield teamed up for a headlock and double stomp. That fueled the Lunatic Fringe, who became bothered by the presence of Cody on the apron and knocked him off. He spun right into a spear from Reigns, which got the 3 count.

*Chris Jericho refused to give words to Bray Wyatt until Smackdown, but he did agree to be the tag partner of the Usos in a 6-man match with the Wyatt Family. It was the typical fare until a Samoan drop and super kick to Rowan won it for the good guys.

*NextGen and Evolution went a second round after Del Rio and Lethal earlier. They paired up with Randy Orton and Daniel Bryan, respectively, for a main-event tag match. Orton and Del Rio landed the first finishers - an RKO to Bryan and a German suplex to Lethal. The WWE Undisputed champion rebounded with the turnbuckle flip into a running crooked clothesline. A springboard dropkick and cutter from Lethal while Bryan had Orton at bay secured the W for his team.




The ROH and TNA alumni is riding high right now going into Sunday, while the YES! man got back on the horse after some defeats. Mexico's Greatest Export has been bested twice in one night.
Thursday, August 21, 2014
10:06 PM - August 21, 2014. Written by bayers3
THE BOSTON GLOBE (RED SOX DYNASTY REPORT)


It looks like it's (finally) time for the sea change in the AL East that people have been predicting for years now. Boston, the reigning champions, don't look like they have the bats to win the division again. The Yankees look terrible, but they are loaded with young talent, and a few teams with promise should take the division this year.

AL EAST (PROJECTED FINISH)

#1 Toronto Blue Jays (92-70) : Fans and experts have been picking the Blue Jays year after year only to see them fail. This could be the year, no really, they look like they have a balanced team and they certainly have the pitching to keep up with Boston's rotation. Marcus Stroman could make 'the leap' and be a Cy Young winner, and having Jordan Zimmerman and Yovani Gallardo backing him up won't hurt. Jose Reyes continues to be one of the best SS in baseball, and Edwin Encarnacion gives them some serious power. The loss of Jose Bautista hurts, but Brett Lawrie is finally realizing his potential. The five deep rotation should keep them in games, and the offense should push them to a division title.



#2 Tampa Bay Rays (88-74) : The Rays aren't a great team, but in their park with their rotation they will continue to be good. They always seem to outperform their talent levels thanks to defense, but it's going to take a lot more to top the division. David Price, Matt Moore, Jeremy Hellickson, and Alex Cobb make up one of the best rotations in baseball, but it's still the third best in the AL East. The core of this team is still very young with Evan Longoria and Wil Myers looking like perennial All-Stars, but can the rest of the cast do enough to get them to October?



#3 Boston Red Sox (81-81) : The Red Sox look more like a small ball team this year and could struggle to score on a regular basis. People said the same thing last year and they lit the league on fire after August, but with so many experienced hitters leaving via free agency and defense-first rookies taking their place it's hard to see them doing that again. The rotation and the bullpen, especially the bullpen, could be the best in baseball. Hitters are going to see a lot of hard throwing pitchers on the mound for Boston which should help them hold on to the title of the best defense in baseball. What Boston lost in power it seems to have made up with speed speed speed. Look for the Red Sox to steal bases whenever a free bag is open and don't be surprised if they lead the majors in SB. If Mookie Betts, Jackie Bradley Jr., Blake Swihart, and rookie Rico Berroa don't improve a .500 record is reasonable, but if they take a big step forward the Blue Jays might not be so secure at the top.



#4 Baltimore Orioles (78-84) : The Orioles were basically felled by free agency, losing slugger Chris Davis to Texas and Matt Wieters to Houston, and they are getting left behind in a tough division. Adam Jones and future All-World 3B Manny Machado are still elite players, but the same guys they Orioles were trotting out in 2012 are still filling starting roles and they aren't getting any younger. Nick Markakis, JJ Hardy, Ubaldo Jimenez, Miguel Gonzalez, and Jim Johnson are propping up Jones and Machado... or is it the other way around? Jered Weaver continues to quietly be very good, but he isn't getting any younger either. Baltimore is approaching a serious rebuild or risk falling to the bottom of the AL.



#5 New York Yankees (70-92) : It's hard to believe the Yankees are this bad, with experts picking them to finish 26th in baseball, but unlike the Orioles they may have a brighter future. Like previous years, this team is very old and weighed down by bad contracts. Mark Teixeira and Carlos Beltran are ancient, and Andre Ethier is just kinda playing out his contract. Brett Gardner is still a very good outfielder, but he's getting on in years as well. Luckily for the Yankees they have two future superstars, with one already achieving that status. Masahiro Tanaka is approaching his peak, and a trade with the Cubs last year landed SS Javier Baez. Once the Yankees get out from under their bad contracts they should be heavy hitters in free agency again and build through that draft and around Baez.