The blogs we recommend...
- The OS Daily Ten - How Should GM's React to Injured Superstars? by jmik58

(1)


- The OS Daily Ten - A Perfect End to the Imperfect BCS by jmik58

(3)


- The OS Daily Ten - Do You Prefer Watching the Big Game at Home? by jmik58

(4)


- Nick Young is Kobe Bryant... by Steve_OS

(1)


- The OS Daily Ten - Has this Bowl Season Hurt the Image of SEC Football? by jmik58

(10)


- The OS Daily Ten - Pacquiao and Mayweather Set for September Fight? by jmik58

(12)


- The OS Daily Ten - Where Should Leagues Draw the Line on Post-Game Corrections? by jmik58

(5)


- The OS Daily Ten - Most Disappointing Sports Moments of 2013 by jmik58

(6)


- The OS Daily Ten - Who Has the Most Frustrating Job in the NFL? by jmik58

(2)


- The OS Daily Ten - Where Does Peyton Manning's Touchdown Record Rank? by jmik58

(3)


See all the latest Blog Comments in one location.
Thank you to everyone who has subscribed to my youtube, it looks like I have friends now, it's hard when you don't know people, in a foreign land, you have to work from the very bottom and convince people you don't know to watch a video and hopefully be entertained, so thanks for watching and being interested.


I give my thoughts on the Jordan Rec Center & some ticky tack stuff in the game that should be looked into.. such as the shot bases being uncustomizable & the lack of clocks in the rec center..
08:12 PM - October 6, 2014. Written by jilly55
AGGIES RECAPTURE BATTLE OF I-10 FOR FIRST TIME SINCE 2008

New Mexico State has finally defeated UTEP in the Battle of I-10 for the first time in six years, bringing the series record to 55-36-2 in favor of UTEP. This is the first game of the year in which a low-tier team has defeated a higher tier team, with UTEP being in the mid-level C-USA. The Aggies moved the ball effectively all game, with every drive ending with a score. WR Teldrick Morgan was the player of the game with a pair ... Read More
#OnlineNation #SimNation

Call in 7pm Est Monday Nights.. 877 497 1811

We have League Issues, your impressions on NBA2k15 etc then call in..

http://www.blogtalkradio.com/nycdafuture/2014/10/06/online-nation-radio-nba2k-live-26
11:17 PM - October 5, 2014. Written by Hobbes217
As many of you have seen my website before, http://maddenratings.weebly.com/, I add full rosters for Madden NFL, NCAA Football, NBA 2K, and NBA Live video games.

Today I have added the rosters for all 30 NBA teams in NBA 2K15 to the website! Go check it out:
http://maddenratings.weebly.com/NBA2K15
12:18 PM - October 5, 2014. Written by jilly55
For this series, I will be using Timeetyo's relegation systems with a couple tweaks. I am using RandallB21's 2014 rosters, and will playing on All-American difficulty. I will be using Timeetyo's violation system as well, but did not do it for the first year.

NMSU ALUM TAKES CHARGE
Coach Vic Torry looks to turn NMSU around in new NCAA system

The new NCAA relegation system has shocked the college football world. No longer will elite teams have weak conference opponents ... Read More
09:33 AM - October 5, 2014. Written by Z3R0x13x
I have a new set and have played over 20 games with it Please Try it out and let me know what you think!

All Madden
13 Minute Quarters
13 Minimum Play clock
Slow


User
Accuracy 13
Pass Block 33
WR Catch 43
Run Block 3
Fumbles 23
Pass Reaction 93
Pass Coverage 3
Interceptions 93
Tackling 3


CPU
QB Acc 13
Pass Blk 73
WR Catch 43
Run Block ... Read More
Saturday, October 4, 2014
Before the competitive season began the captaincy was awarded to Goalkeeper Carl Ikeme. After being with the club since 2003 the 28 year old keeper is our first choice to put the gloves. With his broken hand fully mended after breaking it both of his previous seasons, he looks ready to lead the Wolves.

Aug 12, 2014 - Capital One Cup Round 1TEAM12SCOREWolves 134Luton Town 112
Soccer Leaders - Updated: Aug 12, 2014WolvesLuton Town Yellow J.Wilkinson10' Goal N.Dicko45' Goal R.Boukari50' ... Read More
06:09 PM - October 3, 2014. Written by DaBoyBk
(13)
Let me begin by introducing myself, I'm OVzBaCk from the OnlineNation and OnlineNationRadio. I represent an Online Community committed to Online Gaming and competitive Simulation (SimNation) basketball to the fullest. Many guys here at Operation Sports, 2K Sports, The Editors Corner, etc. are sim gamers as myself, so when speaking I do so for them and the entire OnlineNation. We appreciate the new game features implemented year after year but we've felt left out lately in regards to Online play. ... Read More
01:34 AM - October 3, 2014. Written by Jazon654
REDEMPTION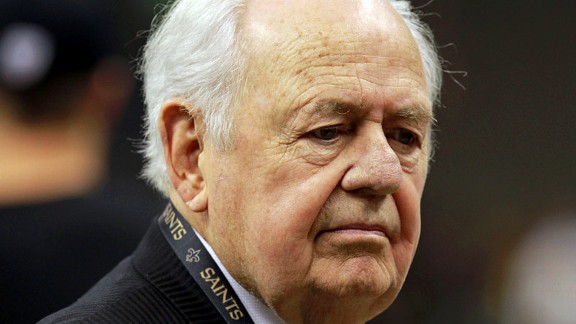 The New Orleans Saints are getting back to business this week with the start of training camp just days away. Owner Tom Benson says the team is "excited, eager, and hungry; exactly the way you want your team to be this time of year". With the loss of Darren Sproles and a stable of unproven running backs, the team looks to rely on the passing game more than ever. this isn't exactly bad news.
... Read More
Thursday, October 2, 2014
Things I think are missing to take this game from 9.3 to 10....This is just from looking at these vids...I thought 2k14 was good so I'm sure this game will play better just needs some touch ups

Better and more urban hairstyles in MyPlayer
Different body sizes as in chubby, normal tone, muscular
jerseys need more detail
lighting in every arena is not dark..there are some that are lit up brightly
rim sounds and net sounds are better this year but at times they are a lil too much..There
... Read More
03:09 PM - October 2, 2014. Written by majesty95
(1)
Indeed his is.

Our Madden 15 league on PS4 is looking for a dedicated sim owner to take over the Adrian Peterson led Dolphins.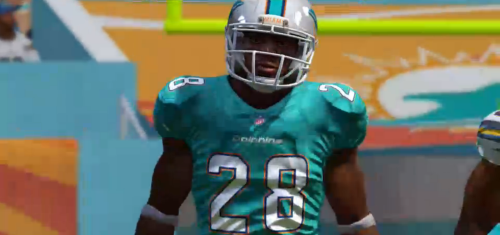 Our PS4 league not only features a great group of simulation style owners who know how to play football the right way, but we also do a weekly NFL Red Zone show on Twitch and have a sportsbook where you can wager on league games and cash out for ... Read More
Wednesday, October 1, 2014